Donald Trump to name a pharmaceutical executive to lead the search for a COVID-19 vaccine
The President of the United States and his advisors have decided to hand in the direction of the government's actions towards finding a vaccine against the deadly virus.
The chosen one is Moncef Slaoui, a GlaxoSmithKline executive, who will lead The United States Government's effort to find a cure for COVID-19, which has caused thousands of deaths in the U.S.
While several experts and scientists see far away the development of a possible vaccine to mitigate the impact of the pandemic, the white house team is betting on this initiative with scientific and economic resources.
Leftist Colombia candidate demands audit of vote count software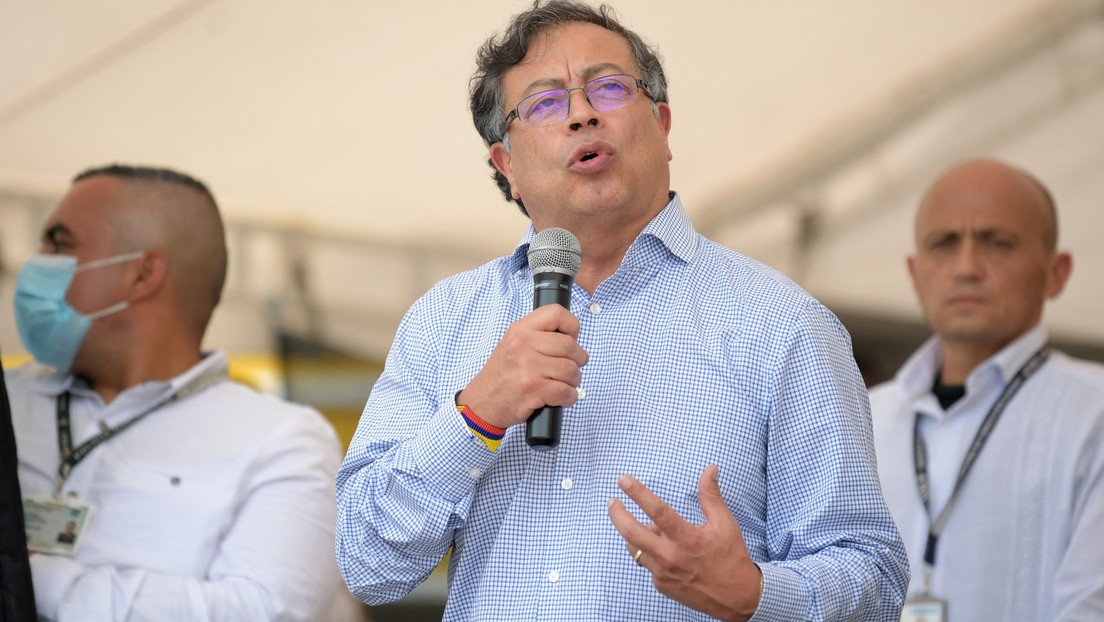 AFP
The campaign team of leftist Gustavo Petro, leading in opinion polls in Colombia's presidential race, on Monday demanded an "immediate" audit of vote-counting software less than two weeks before the first election round.
Electoral judges have already ordered a software review after discrepancies arose in the counting of votes cast for a new parliament in March, but none has taken place.
The final tally of the March ballot for the Senate and House of Representatives showed 400,000 votes for Petro's leftist coalition that had not shown up in provisional results published on election day.
Ex-guerrilla Petro's "Historical Pact" alliance obtained extra seats in parliament as a result, ending with 45 in the two houses combined.
This made it the biggest grouping along with the Liberal Party, though numerous legal challenges has held up the final, official allocation of seats.
Colombia's right-wing coalition and the incumbent Democratic Center Party lost seats between the two counts, and challenged the final result.
Observers have expressed concern about possible unrest should the outcome of Colombia's deeply-polarized presidential election also be contested. The first round will take place on May 29, with a likely run-off on June 19.
After the March debacle, the country's National Electoral Council instructed the body in charge of the vote count — the National Civil Registry — to arrange an "international audit" of vote counting software.
But in a letter published Monday, Petro's coalition said it was "concerned" that the registry had not yet appointed an auditor.
It urged registry boss Alexander Vega to act "immediately" in order to "give peace of mind to political forces and citizens."
Voting is done on paper in Colombia, but the results are processed and transmitted via two digital programs designed by private entrepreneurs.
Civil society organizations have questioned the transparency of these programs and requested a review of their source code.
Petro's campaign also complained after the mayor of Medellin, Colombia's second-largest city, was suspended after implicitly supporting the leftist candidate's run.
Public officials in Colombia, even elected ones, are not allowed to publicly take political sides.
Mayor Daniel Quintero was suspended last week pending a disciplinary probe into claims of "repeated intervention in political activities."
He was replaced by an interim mayor appointed by the outgoing right-wing President Ivan Duque.
Petro, 62, has denounced a "coup d'etat in Medellin" and urged the Inter-American Commission of Human Rights to intervene.
Venezuelan becomes oldest living man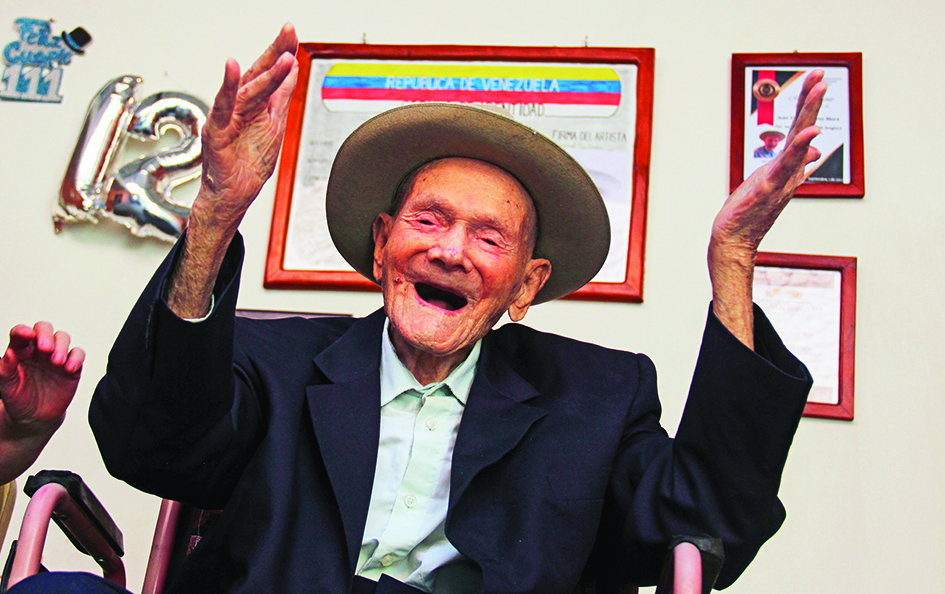 AFP
A 112-year-old Venezuelan farmer has been officially recognized as the oldest living man following the death of a Spaniard who was the previous holder of the title, Guinness World Records said Tuesday.
Juan Vicente Perez was confirmed as the oldest living man in February, Guinness said in a statement on its website.
He "has exceptional health and memory. He remembers his childhood, marriage, the name of his siblings, children and grandchildren," said Guinness.
"He loves to be surrounded by family and friends as they tell stories and engage in good conversation."
Perez was born on May 27, 1909 in the western Tachira state, where by the age of five he was already helping his parents to harvest sugar cane and coffee.
As an adult, he worked as a sheriff resolving land disputes in the town where he lived.
Perez was married for 60 years until his wife Ediofina del Rosario Garcia died in 1997.
They had 11 children together. Perez has 41 grandchildren, 18 great-grandchildren and 12 great-great grandchildren.
He told Guinness that his secret to long life is to "work hard, rest on holidays, go to bed early, drink a glass of aguardiente every day, love God, and always carry him in your heart."
The previous oldest man alive was Spaniard Saturnino de la Fuente Garcia, who died in January just under a month from his 113th birthday.
The oldest person alive is Frenchwoman Lucile Randon, a nun born on February 11, 1904, who is 118 years old.
White House hits back after Bezos knocks Biden on economy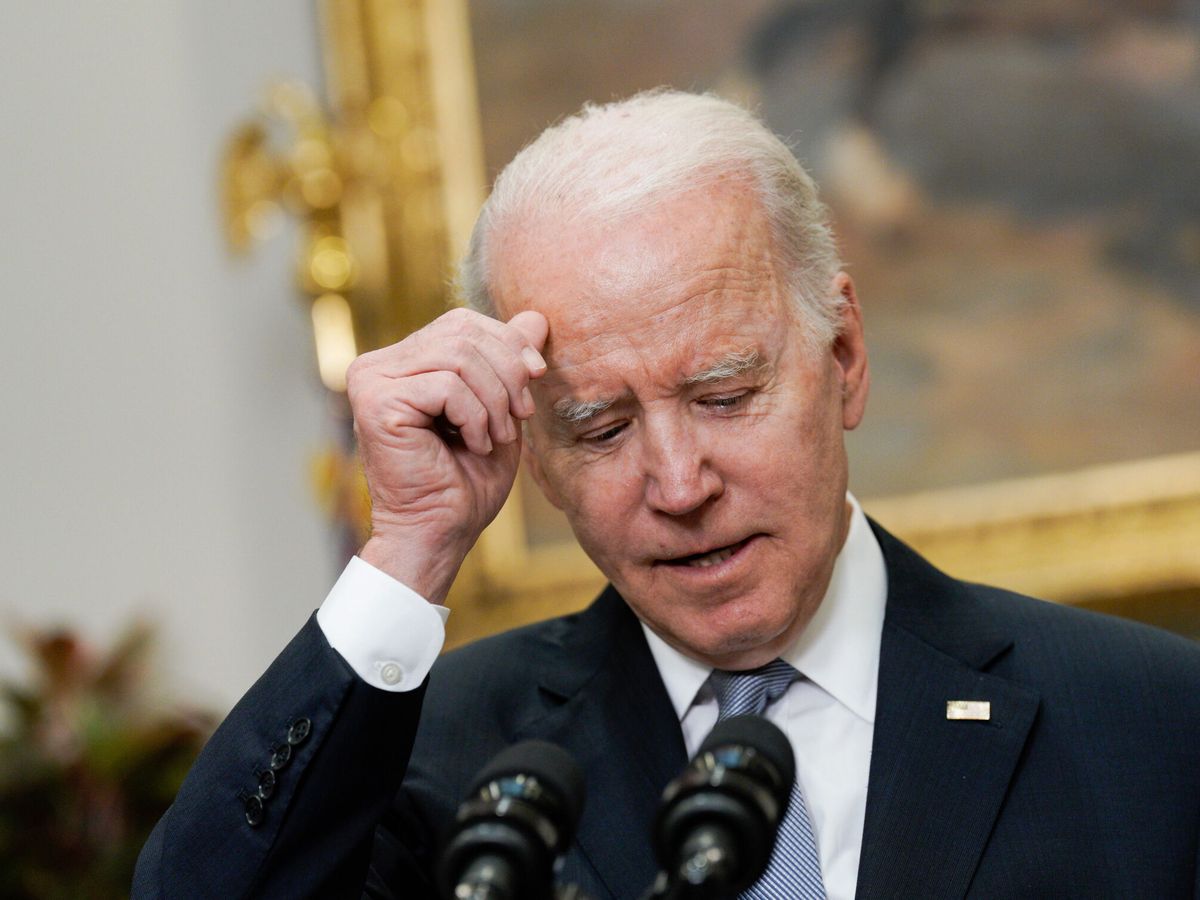 AFP
The White House on Monday uncharacteristically lashed out at Amazon founder Jeff Bezos, after he openly criticized the Biden administration's fiscal and economic policies on Twitter.
"It doesn't require a huge leap to figure out why one of the wealthiest individuals on Earth opposes an economic agenda for the middle class," said Andrew Bates, deputy press secretary.
"It's also unsurprising that this tweet comes after the president met with labor organizers, including Amazon employees," he added.
Bates was referring to President Joe Biden's recent White House meeting with Christian Smalls, the president of the Amazon Labor Union, which caused a shock in early April when it became the company's first labor union in the United States.
The White House released a video of the meeting, during which Biden hugged Smalls, who wore a jacket with the slogan "Eat the rich" emblazoned on it.
"You're trouble man," Biden told Smalls, adding: "I like you, you're my kind of trouble."
In recent days, Bezos criticized Biden in in several posts on Twitter.
The US president has recently encouraged increasing taxes on wealthy corporations as a means of fighting rampant US inflation, an idea which seemed to irk the Amazon billionaire.
"Raising corp taxes is fine to discuss. Taming inflation is critical to discuss. Mushing them together is just misdirection," Bezos tweeted.
Additionally, referencing Biden's social spending Build Back Better bill, which stalled in Congress, Bezos criticized the administration for having "tried hard to inject even more stimulus into an already over-heated, inflationary economy."