Guatemala Tests Public Transport Protocols
Over 15,000 people took part in a trial run conducted by the Municipality of Guatemala to determine the biosafety protocols for the Transmetro.
Ricardo Quiñónez, mayor of Guatemala City, explained that the 15,000 citizens who took part in the two-day trial had to follow all the biosafety guidelines.
The following controls were implemented in the trial: Municipal employees wearing masks, protective screens for the face, gloves, and using hand sanitizers, officers monitoring station entrances to maintain order, social distance, and avoid the dreaded crowds of passengers.
Mbappe says decision 'almost' made over PSG future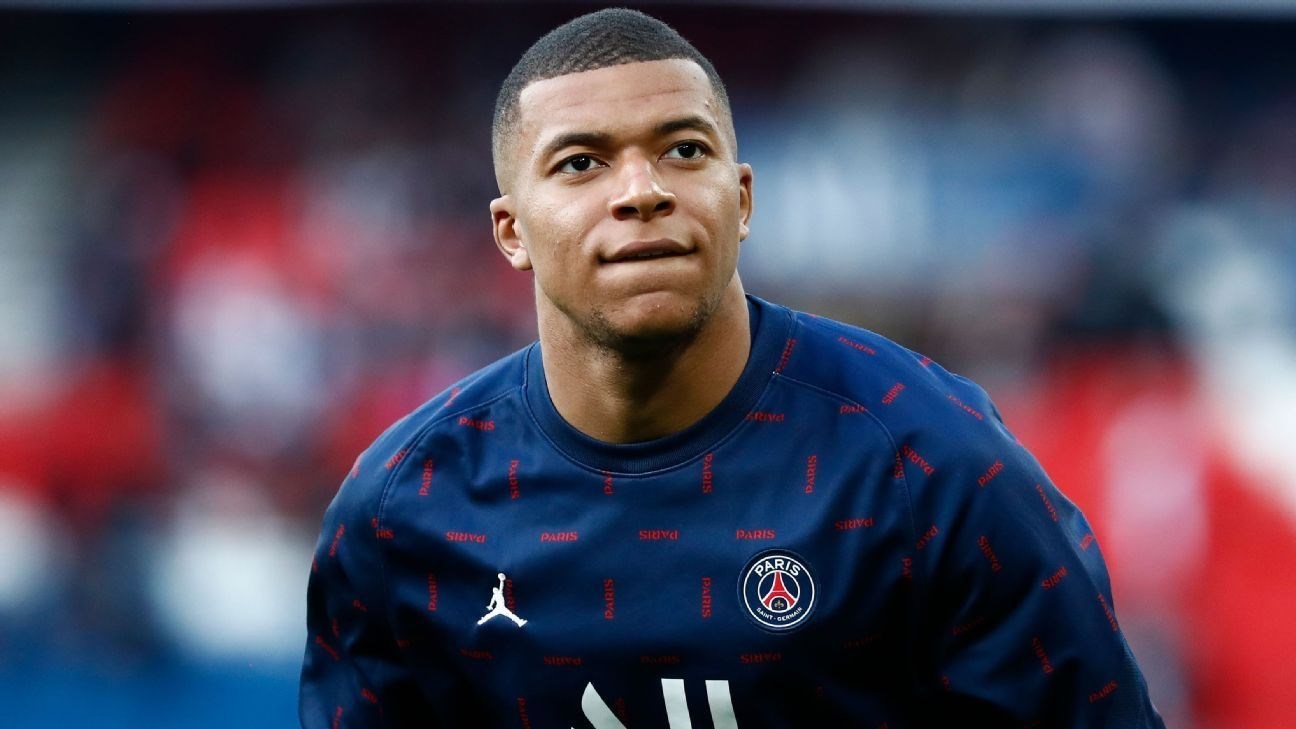 AFP
Kylian Mbappe says he has "almost" made up his mind about whether to stay at Paris Saint-Germain or leave the French champions for Real Madrid.
"Yes, yes almost" he replied when quizzed about whether he had made a choice yet after picking up his third straight best player of the season award in Paris on Sunday.
The waiting to see whether the 23-year-old moves to the Spanish capital or stays with PSG to help them in their protracted quest to land the Champions League "is almost over" he added.
He plans to "announce" his decision before France play Denmark in the Nations League on June 3.
Refusing to divulge anything further despite being given ample opportunity to do so at the awards ceremony he thanked "PSG, which enabled me to be here, my teammates and coach."
He added: "My story goes on, I keep on winning, I'm never satisfied, and that's good."
Also attending the awards dinner was his PSG captain Marquinhos whose only comment on the issue keeping PSG fans and their Real counterparts awake at night was: "I hope that next season he will win this trophy again."
Last week a French newspaper reported that the French World Cup winner had agreed in principle to remain at PSG for up to another three years.
This was quickly denied by his mother.
Mbappe has made no secret of his desire to play one day for Real, who are in the Champions League final after securing a 35th Spanish title.
But PSG, who have won the Ligue 1 title for a record-equalling tenth time but angered their hardcore supporters with their limp exit to Real in the last 16 of the Champions League, are battling to hold onto their biggest asset.
Russia extends drug detention of US basketball star Griner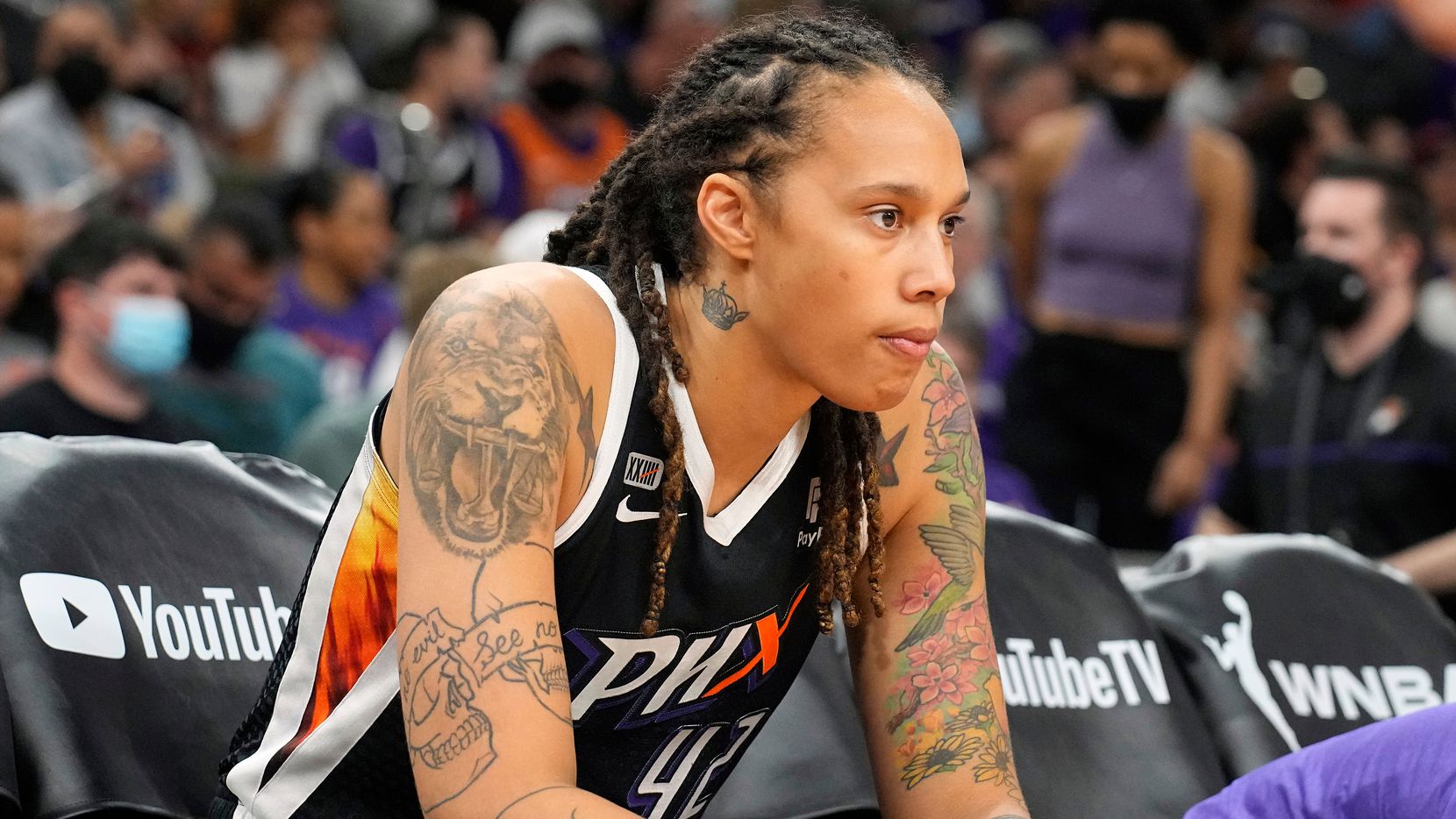 AFP
A Russian court on Friday extended the pre-trial detention on drug charges of US basketball star Brittney Griner, state media reported.
Griner, a two-time Olympic gold medallist and WNBA champion, was detained at Moscow airport in February on charges of carrying in her luggage vape cartridges with cannabis oil, which could carry a 10-year prison sentence.
A court in the town of Khimki outside Moscow extended Griner's arrest until June 18, state news agency TASS reported, citing a court representative.
Griner's detention came days before Russia defied US warnings and sent troops into Ukraine, prompting Western powers to impose sweeping sanctions and send military aid to Kyiv.
Washington said last month that Russia had "wrongfully detained" the six-foot-nine (2.06-meter) basketball star, 31, and turned her case over to the US special envoy in charge of hostages.
The WNBA has said it is working to bring Griner home and honoured her when the latest season started in May.
Griner is considered among the greatest female basketball players and is a high points scorer, partly thanks to her ability to dunk the ball.
She was playing club basketball in Russia before the resumption of the US season, a common practice for American stars seeking additional income.
Despite sky-high tensions between the US and Russia, the two countries conducted a high-profile prisoner exchange in April, in scenes reminiscent of the Cold War.
In the exchange Russia freed Trevor Reed, a former US Marine accused of drunkenly fighting with police.
Washington also says Russia has unjustly detained Paul Whelan, a former security official at a vehicle parts company who was sentenced to 16 years in prison on espionage charges in 2020.
Suzuki in talks to quit MotoGP in 2022: company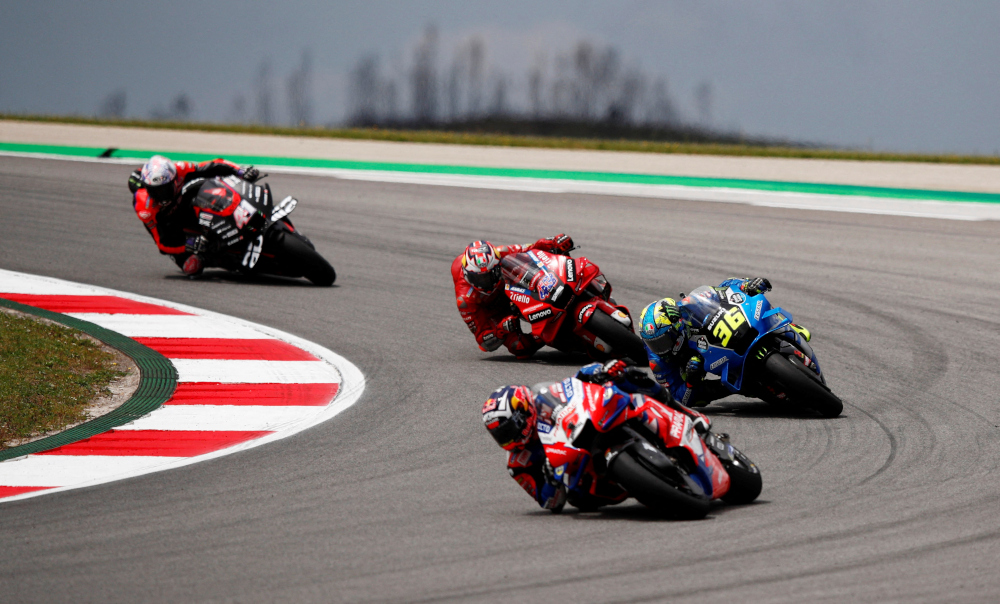 AFP
Suzuki announced on Thursday they want to quit MotoGP and are holding talks with the championship promoters Dorna over breaking their contract.
"Suzuki Motor Corporation is in discussions with Dorna regarding the possibility of ending its participation in MotoGP at the end of 2022," Suzuki said in a statement.
"Unfortunately, the current economical (sic) situation and the need to concentrate its effort on the big changes that the Automotive world is facing in these years, are forcing Suzuki to shift costs and human resources to develop new technologies."
Only last week Dorna said Suzuki had to stick to their contract — which runs to 2026 — when rumours first surfaced that the Japanese manufacturer wanted to pull out.
If the talks are successful it will be the second time Suzuki have quit the elite competition.
Suzuki left MotoGP at the end of 2011, before returning in 2015.
In the 500cc era, Barry Sheene, Marco Lucchinelli, Franco Uncini, Kevin Schwantz and Kenny Roberts Jr. won world titles riding Suzukis.
Since the company returned in 2015, they have won one rider title in 2020 when Joan Mir topped the standings with team-mate Alex Rins was third.
Rins is fourth in this season's standings with Mir sixth heading into this weekend's French race.
Last week specialist site Motorsports.com, who broke the story, said Mir was likely to join Honda to replace Pol Espargaro.
While they won the team championship in 2020, Suzuki struggle in the separate manufacturers' standings because, unlike Ducati, Yamaha, Honda and KTM, they do not have a satellite team.
In the current format, there are 24 bikes on the starting grid in each race, although wildcard entries increased that to 25 in the last two races.
Ducati have eight bikes on the grid this season. Suzuki and Aprilia are the only manufacturers with just two bikes on the starting grid.
The 24-bike format is fixed until 2026, when the current contract between the International Motorcycling Federation, Dorna and the International Racing Team Association, which represents the six manufacturers, ends.