Rival Honduras lawmakers name two Congress presidents

AFP
Honduras lawmakers named two Congress presidents in separate ceremonies Sunday, as a dispute between members of president-elect Xiomara Castro's party deepened days before her inauguration.
As the 128-member Congress on Friday opened its first session since being elected in November, MPs came to blows in the Congress chamber, physically confronting one another in a dispute over who should lead the body for its four-year term.
Members of Castro's leftist Libre party put forward the name of Jorge Calix, one of their cohorts, but Castro loyalists claimed this violated a pact with Libre's coalition partner.
Nineteen dissident lawmakers were expelled from the party after Friday's rebellion, as the US embassy in Tegucigalpa called on Twitter for "political actors to remain calm, engage in dialogue, refrain from provocative rhetoric and violence, and urge their supporters to express themselves peacefully while respecting the rule of law."
Calix has been branded a "traitor" by Castro and a majority of Libre's 50 lawmakers, who on Sunday named Luis Redondo of Libre's coalition partner, the Savior Party of Honduras (PSH), as Congress president at a ceremony in the Congress building.
Separately, Libre dissident members with backing of rightwing parties named Calix at a separate event held at a private venue.
Both groups claimed they had a majority of votes.
Castro recognized Redondo as Congress president in a tweet Sunday, and invited him to her swearing-in ceremony on Thursday. US Vice President Kamala Harris is among the international guests due to attend.
But analyst Eugenio Sosa of the National University told AFP the crisis could result in Castro not being sworn in.
"There is a danger of a new coup d'etat," he said.
Calix promised Sunday to work for Castro's program, in spite of her rejection of his nomination.
Castro won election on November 28 to become the first woman president of Honduras and end 12 years of National Party (PN) rule.
She accuses the dissidents of siding with the outgoing PN to undermine her promised anti-corruption campaign.
She won as part of an alliance between Libre and the PSH, to which the presidency of Congress was promised.
Hundreds of Libre supporters, called by Castro, gathered outside Congress overnight in a protest against the dissidents' actions.
Russia extends drug detention of US basketball star Griner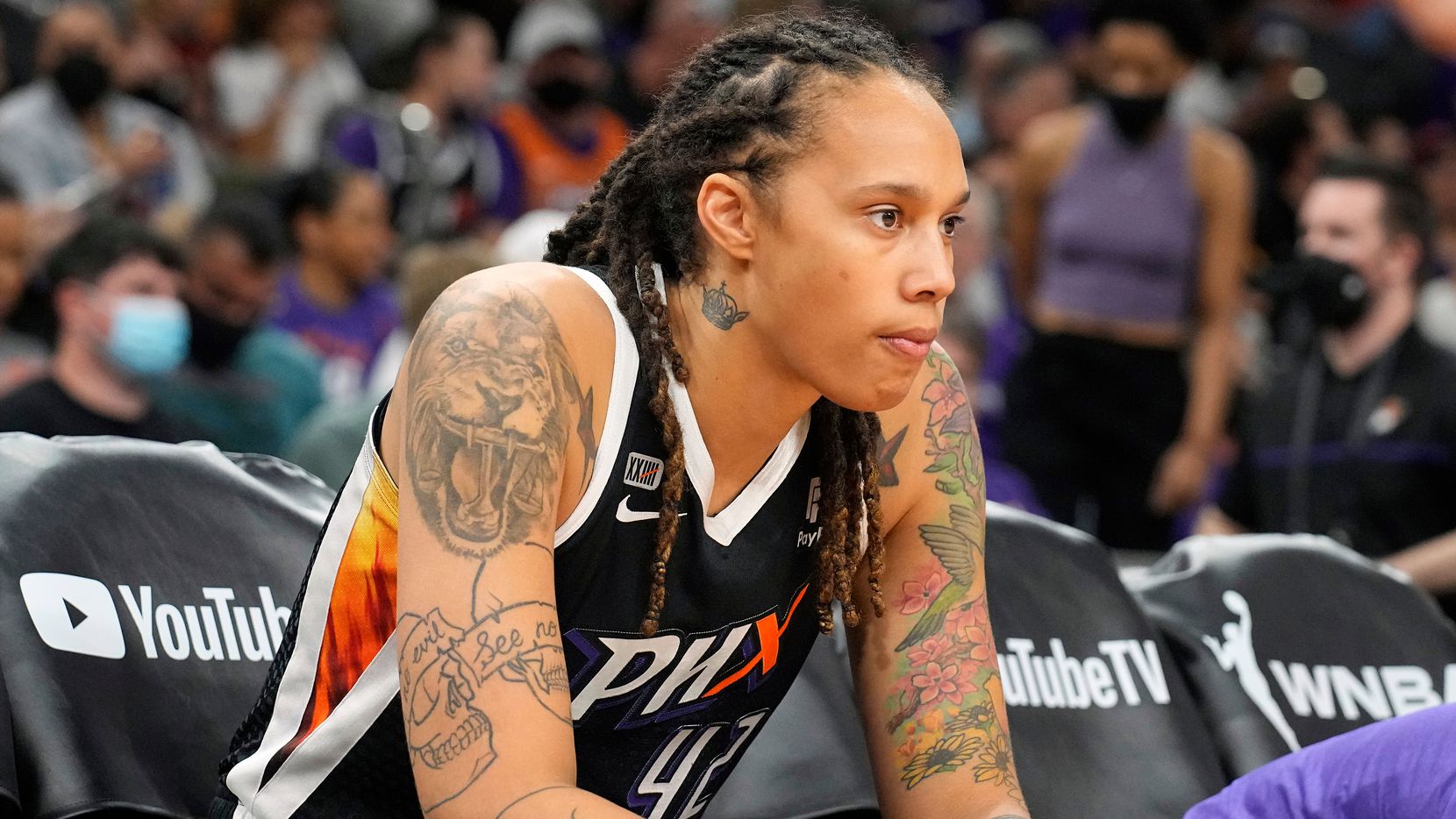 AFP
A Russian court on Friday extended the pre-trial detention on drug charges of US basketball star Brittney Griner, state media reported.
Griner, a two-time Olympic gold medallist and WNBA champion, was detained at Moscow airport in February on charges of carrying in her luggage vape cartridges with cannabis oil, which could carry a 10-year prison sentence.
A court in the town of Khimki outside Moscow extended Griner's arrest until June 18, state news agency TASS reported, citing a court representative.
Griner's detention came days before Russia defied US warnings and sent troops into Ukraine, prompting Western powers to impose sweeping sanctions and send military aid to Kyiv.
Washington said last month that Russia had "wrongfully detained" the six-foot-nine (2.06-meter) basketball star, 31, and turned her case over to the US special envoy in charge of hostages.
The WNBA has said it is working to bring Griner home and honoured her when the latest season started in May.
Griner is considered among the greatest female basketball players and is a high points scorer, partly thanks to her ability to dunk the ball.
She was playing club basketball in Russia before the resumption of the US season, a common practice for American stars seeking additional income.
Despite sky-high tensions between the US and Russia, the two countries conducted a high-profile prisoner exchange in April, in scenes reminiscent of the Cold War.
In the exchange Russia freed Trevor Reed, a former US Marine accused of drunkenly fighting with police.
Washington also says Russia has unjustly detained Paul Whelan, a former security official at a vehicle parts company who was sentenced to 16 years in prison on espionage charges in 2020.
Suzuki in talks to quit MotoGP in 2022: company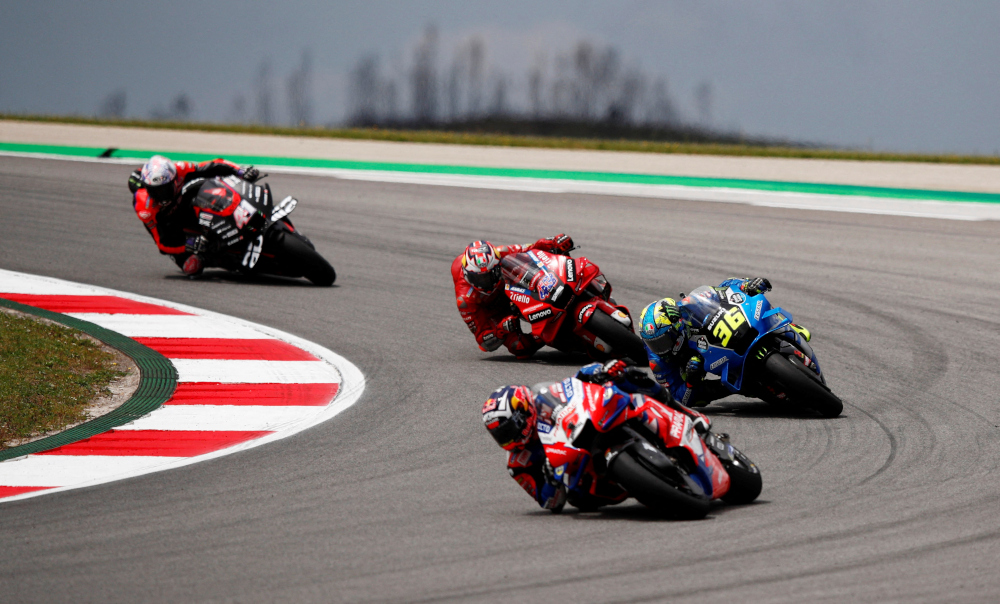 AFP
Suzuki announced on Thursday they want to quit MotoGP and are holding talks with the championship promoters Dorna over breaking their contract.
"Suzuki Motor Corporation is in discussions with Dorna regarding the possibility of ending its participation in MotoGP at the end of 2022," Suzuki said in a statement.
"Unfortunately, the current economical (sic) situation and the need to concentrate its effort on the big changes that the Automotive world is facing in these years, are forcing Suzuki to shift costs and human resources to develop new technologies."
Only last week Dorna said Suzuki had to stick to their contract — which runs to 2026 — when rumours first surfaced that the Japanese manufacturer wanted to pull out.
If the talks are successful it will be the second time Suzuki have quit the elite competition.
Suzuki left MotoGP at the end of 2011, before returning in 2015.
In the 500cc era, Barry Sheene, Marco Lucchinelli, Franco Uncini, Kevin Schwantz and Kenny Roberts Jr. won world titles riding Suzukis.
Since the company returned in 2015, they have won one rider title in 2020 when Joan Mir topped the standings with team-mate Alex Rins was third.
Rins is fourth in this season's standings with Mir sixth heading into this weekend's French race.
Last week specialist site Motorsports.com, who broke the story, said Mir was likely to join Honda to replace Pol Espargaro.
While they won the team championship in 2020, Suzuki struggle in the separate manufacturers' standings because, unlike Ducati, Yamaha, Honda and KTM, they do not have a satellite team.
In the current format, there are 24 bikes on the starting grid in each race, although wildcard entries increased that to 25 in the last two races.
Ducati have eight bikes on the grid this season. Suzuki and Aprilia are the only manufacturers with just two bikes on the starting grid.
The 24-bike format is fixed until 2026, when the current contract between the International Motorcycling Federation, Dorna and the International Racing Team Association, which represents the six manufacturers, ends.
NBA great Lanier dies at 73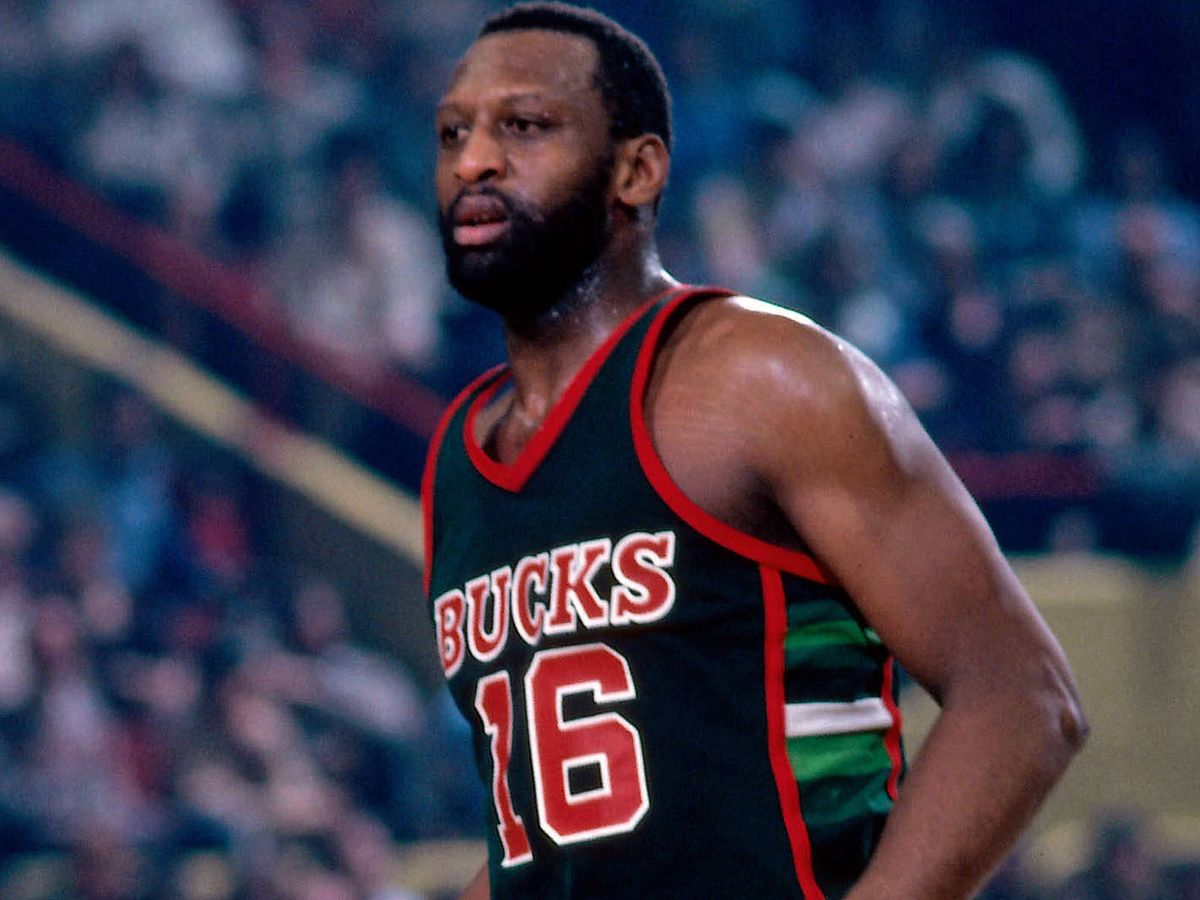 AFP
Basketball Hall of Famer Bob Lanier died on Tuesday after a short illness, the NBA said. He was 73.
Lanier, who spent 14 seasons in the NBA until his retirement in 1984, averaged 20.1 points per game across 959 appearances.
The towering 6ft 10in center spent the first decade of his career with the Detroit Pistons before joining the Milwaukee Bucks for the 1979-1980 campaign, where he would play five seasons.
"Bob Lanier was a Hall of Fame player and among the most talented centers in the history of the NBA, but his impact on the league went far beyond what he accomplished on the court," NBA commissioner Adam Silver said in a statement.
Lanier served as an NBA global ambassador following his retirement and was chairman of a league-backed initiative that encouraged children to stay in school.
He was enshrined in the Naismith Hall of Fame in 1992, while his number 16 jersey has been retired by both the Pistons and the Bucks.
"It was a labor of love for Bob, who was one of the kindest and most genuine people I have ever been around," Silver added.
"We send our deepest condolences to Bob's family and friends."