Detained Nicaraguan opposition figures' health suffering, say families

AFP
Opposition figures jailed in the run-up to November's presidential election in Nicaragua are suffering from serious health issues including blackouts and loss of teeth, family members said on Monday.
The more than 40 people detained since June last year are suffering from "physical and psychological deterioration … due to imbalanced nutrition, lack of regular access to sunlight and most of all isolation and solitary confinement," said the family members in a statement.
They published the statement after being allowed to visit their loved ones at a police cell in Managua on January 21 and 23.
Prisoners are also suffering from depression, anxiety, weight loss and fainting.
The government launched a clampdown on opposition figures in June and jailed seven potential presidential candidates amongst the more than 40 detained on charges of unspecified attacks on Nicaragua's "sovereignty."
It led to President Daniel Ortega, alongside his Vice President wife Rosario Murillo, winning a fourth consecutive term in office in a vote branded a "farce" and "pantomime" by many in the international community.
It came just over three years after an even more brutal clampdown against protesters that claimed more than 300 lives.
Amongst the worst affected prisoners are lawyer Roger Reyes, who is suffering from "depression, anxiety and memory loss," and former deputy foreign minister Jose Pallais, 68, who has lost almost 40 kilograms (88 pounds), rendering him weak and prone to fainting.
Sociologist and opposition activist Violeta Granera, 70, "is losing her teeth, has difficulty eating and has red marks on her face due to a lack of sun."
Former diplomat Mauricio Diaz, 70, fainted twice and has had blackouts, while former ambassador Edgar Parrales, 79, has suffered nightmares.
Authorities have not commented on the accusations.
The detainees are amongst around 170 opposition figures arrested in the last three years.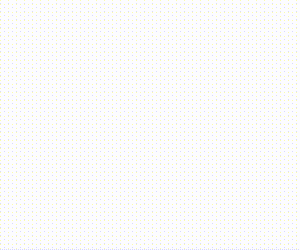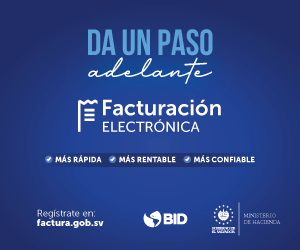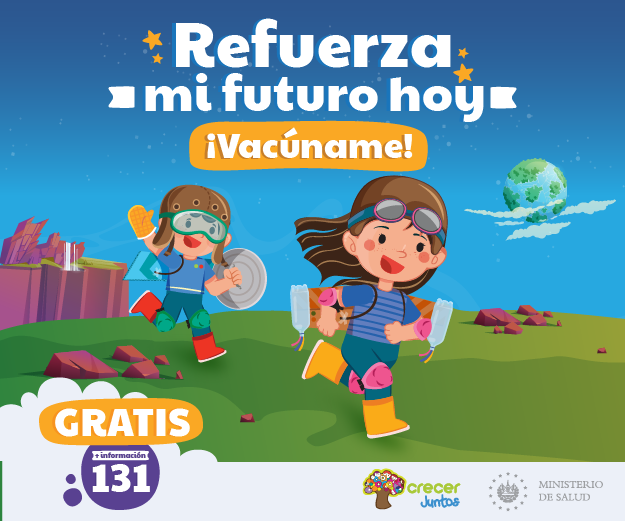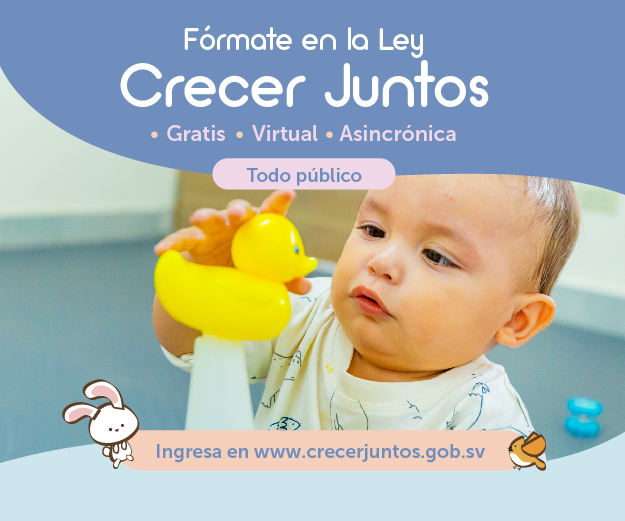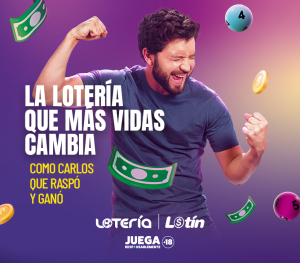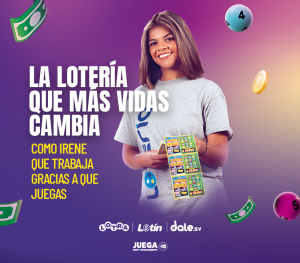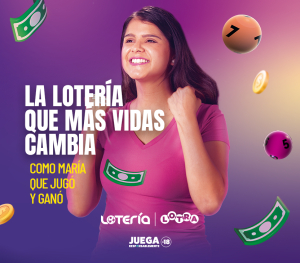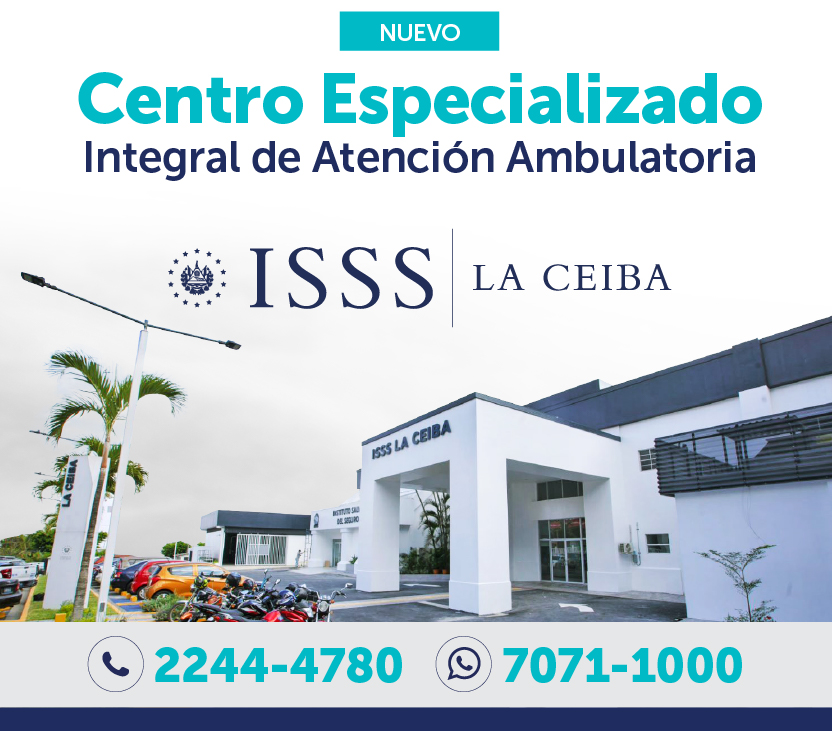 20230503_netview_vacunacion_300x250
20230515_lnb_netview_300x250_01
20230515_lnb_netview_300x250_02
20230515_lnb_netview_300x250_03
ISSS-LC Netview 832x731px
Young person will represent El Salvador at International Chemistry Olympiad in Switzerland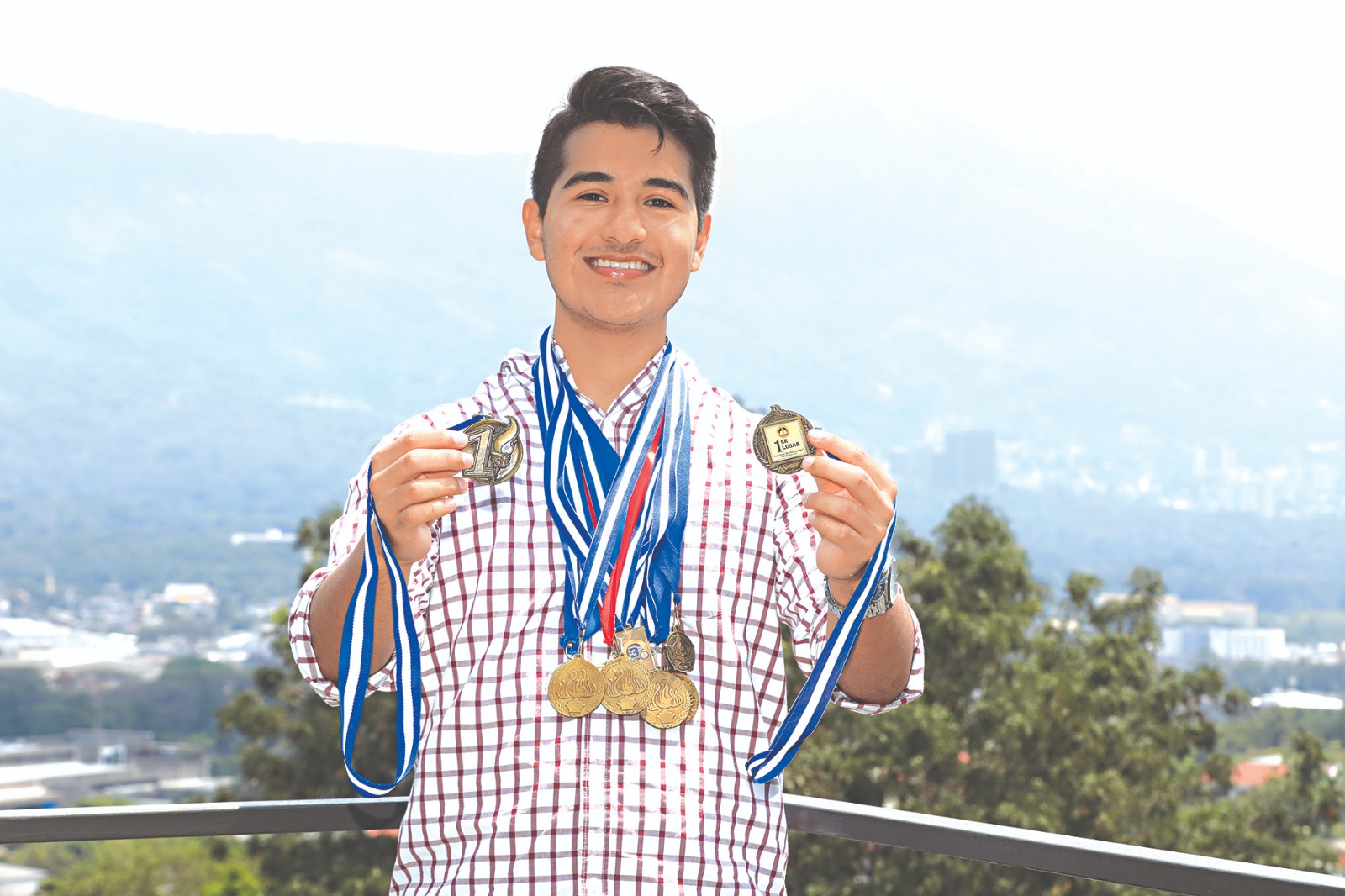 May 29 |
At the age of 18, Luis Ronaldo Chávez Escamilla is one of the three young people in the delegation that will represent El Salvador at the International Chemistry Olympiad.
The 55th edition of the international competition will take place from July 16 to 25 in Zurich, Switzerland.
"For me it is one of the most important things in my life. I see it not only as an academic achievement, but as a life experience. They have been shaping me as a person and have helped me discover what I am passionate about and what I want for my future," she said.
He added that around 84 countries will participate in the Olympics, with approximately three to four representatives per country. There will be an average of 300 contestants in total.
This represents a challenge for the young man, who since he applied for the competition has dedicated himself to preparing for it. Luis is part of the Jóvenes Talento program, where he receives "training", as he calls the classes. At home he also spends time solving math problems.
"It is the most difficult and needs many months of preparation, but this year, as I have already finished high school, I have dedicated myself to prepare for this; it is quite demanding," he said.
His participation in the Olympics is part of his academic record. Luis, who since he was a child was very diligent in his studies, has competed in three more Olympiads, two of which are international and one national.
"Since I was a child I liked mathematics very much, but I had never discovered my passion as such, until fifth grade, when my dad came with the newspaper. Before, the National Math Olympiad was published in the newspaper and people who wanted to participate in the program had to solve certain problems and exams," he told "Diario El Salvador".
When he was 12 years old, his father came with the newspaper and proposed it to him as a challenge. With some trepidation she took the exams. "I passed the first stage and that's when it caught my attention even more. I passed the second stage and qualified. That's when I realized that I really had talent in the area of numbers," he added.
In seventh grade, the young man took the exams for the Salvadoran Chemistry Olympiad (OSQ) for the first time. After his participation, he was able to enter the chemistry group in the Jóvenes Talento program.
"From seventh grade onwards, they allow participation in certain Olympic groups in each area of science. I was always interested in chemistry. My first class in the program was chemistry. In that group there are three levels: elementary, intermediate and advanced. Over the years I have moved up through the levels. Now I am in the advanced level, which is the highest level. Being part of these groups gives you the opportunity to take selective exams of all the classmates classified to participate in these international olympiads," he said.
In 2021 and 2022 he had the opportunity to participate in the Salvadoran Olympiad and the Ibero-American Chemistry Olympiad. Although everything was virtual, due to the COVID-19 pandemic, he won two bronze medals. A third silver medal was obtained by participating in the World Applied Chemistry Olympiad (WAChO), organized by the Indonesian scientific society.
According to the young man, he participated in the last Olympiad with a research project: "I won my silver medal with the sustainable chemistry project, which is the generation of electricity from wastewater," he said.
In 2022, Luis won a half scholarship to study at the Monterrey Institute of Technology, a prestigious study center in Mexico, after obtaining a high score in the academic aptitude test.
Congress of El Salvador approves extension of emergency regime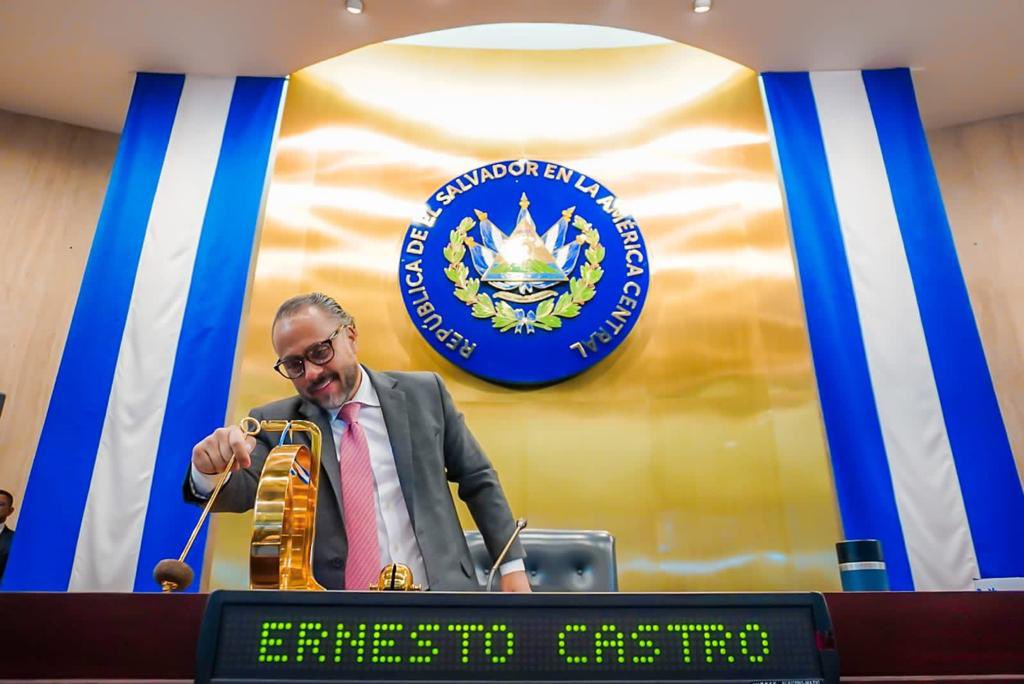 May 17 |
The Congress of El Salvador approved this Tuesday the request presented by President Nayib Bukele to extend, for the fourteenth consecutive time, the emergency regime, with 67 votes in favor, six against and four abstentions according to the Legislative Assembly.
The measure will suspend constitutional rights until June 15. This was adopted at the end of March last year as part of President Bukele's security strategy to confront the crisis of violence caused by gangs.
"I know that this extension of the exception regime is not to the liking of some people in this country and it is logical, it is understandable that these people were benefiting from the pain of our people. Since the first day of the President's administration, we have accompanied the National Civil Police, we began to look for criminals and in less than four years we have achieved 365 days with zero homicides", highlighted the Minister of Defense, René Francis Merino Monroy.
The Minister of Security, Gustavo Villatoro, affirmed that more than 6.3 million Salvadorans support the exception regime and at least 3 million Salvadorans are satisfied with the transformation of the country in terms of security.
The president of the Legislative Assembly, Ernesto Castro, will extend the security measure "as many times as necessary" until the country is free of gang members.
The Central Government's work to combat gangs is internationally recognized. Local media affirmed that the mayoral candidate of Cali, Colombia, Jaime Arizabaleta, said that the Salvadoran president had the capacity to turn El Salvador into the safest country in Latin America.
Central American officials to participate in COMITRAN intersectoral meeting in El Salvador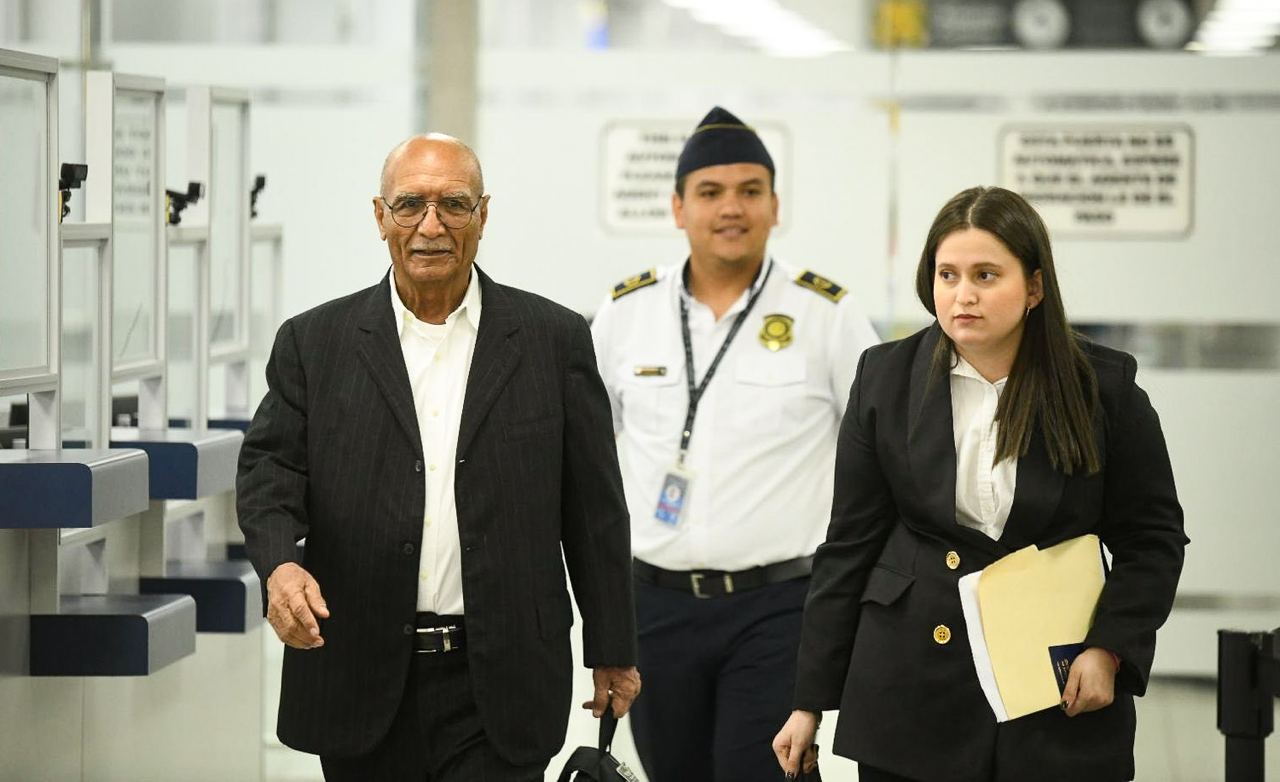 May 15 |
Delegations of ministers and vice ministers of Transportation and Infrastructure of Central America arrived this Monday, May 15, in El Salvador to participate in the fourth intersectoral meeting of the Sectoral Council of Ministers of Transportation and Infrastructure of Central America (COMITRAN), in which the Regional Master Plan for Mobility and Logistics until 2035 will be approved.
El Salvador's Minister of Public Works, Romeo Rodríguez, assumed this year's protempore presidency of COMITRAN, which is made up of the ministers of transportation and infrastructure of Guatemala, Honduras, El Salvador, Nicaragua, Costa Rica and Panama.
On Sunday, Panama's delegation, headed by Rictzy Aparicio, Director of Planning and Budget, entered the country. The Honduran delegation, led by Bayardo Pogoada Figueroa, Undersecretary of Transportation, and the Nicaraguan delegation, headed by Efraín Zeledón, Vice-Minister of Infrastructure, and Oscar Mejía, Minister of Transportation and Infrastructure, have now arrived in the country. Representing Costa Rica was Efraín Zeledón Leiva, Vice Minister of Infrastructure; and from Guatemala, Admiral Erick Alejandro Sánchez.
Rictzy Aparicio, Director of Planning and Budget of Panama's Ministry of Public Works.
Technical commissions from the Central American Economic Integration System (SIECA), the Central American Bank for Economic Integration (CABEI), and the Japan International Cooperation Agency (JICA) are also participating in this important meeting.
According to the Ministry of Public Works (MOP), these organizations have played a key role in the formulation of the Regional Mobility and Logistics Master Plan. As part of the agenda, the meeting of the Council of Ministers will begin at 1:30 to 6:30 pm, after which officials will move to the National Palace, where they will enjoy a cultural event.