Banning abortion would be 'very damaging' to economy: Yellen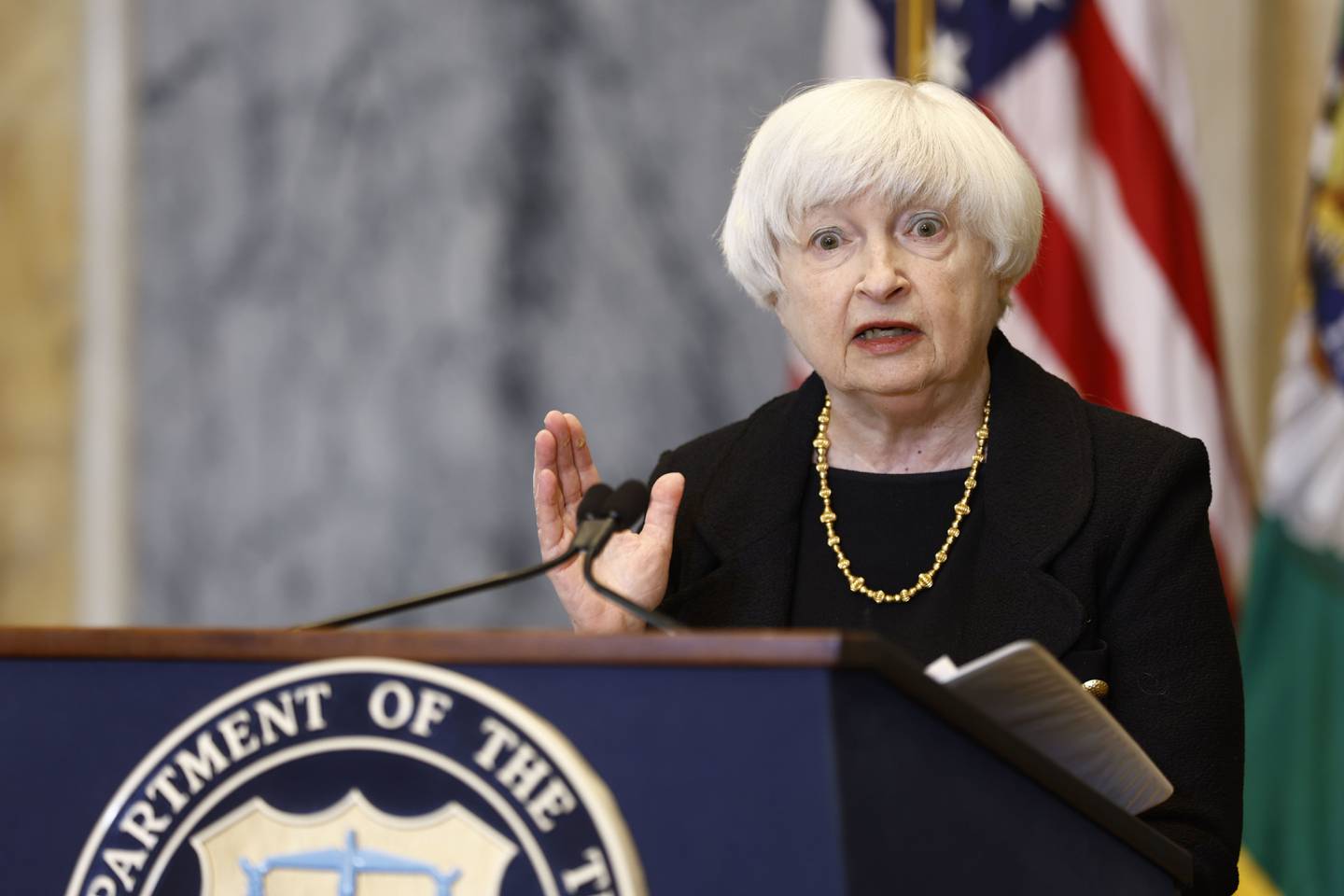 AFP
Overturning the right of US women to get an abortion would have steep economic costs, curtailing their earnings and pushing more children into poverty, Treasury Secretary Janet Yellen said Tuesday.
"I believe that eliminating the right of women to make decisions about when and whether to have children would have very damaging effects on the economy and would set women back decades," Yellen said during a Senate hearing.
Access to health care including abortion "helped lead to increased labor force participation. It enabled many women to finish school. That increased their earning potential. It allowed women to plan and balance their families," she said.
A leaked draft decision showed the Supreme Court appears poised to overturn the 1973 Roe v. Wade decision, which legalized abortion, even though polls show the majority of Americans support access to the procedure.
Yellen said the move would have long-lasting effects on children, especially those born to low-income women, who would be more likely to "grow up in poverty and do worse themselves."
"This is not harsh, this is the truth," she told senators.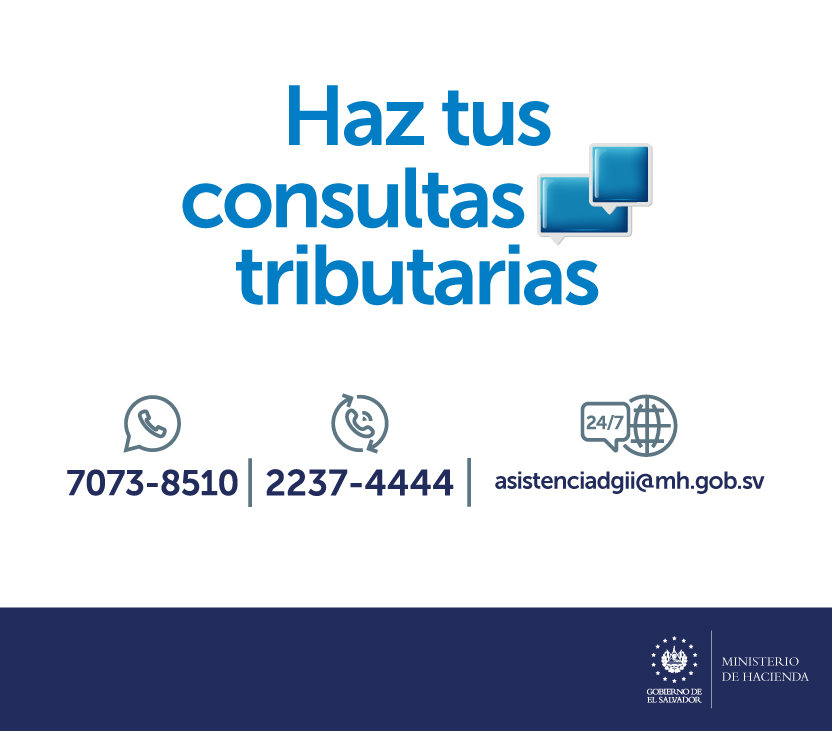 WHO chief says priority to prevent sexual exploitation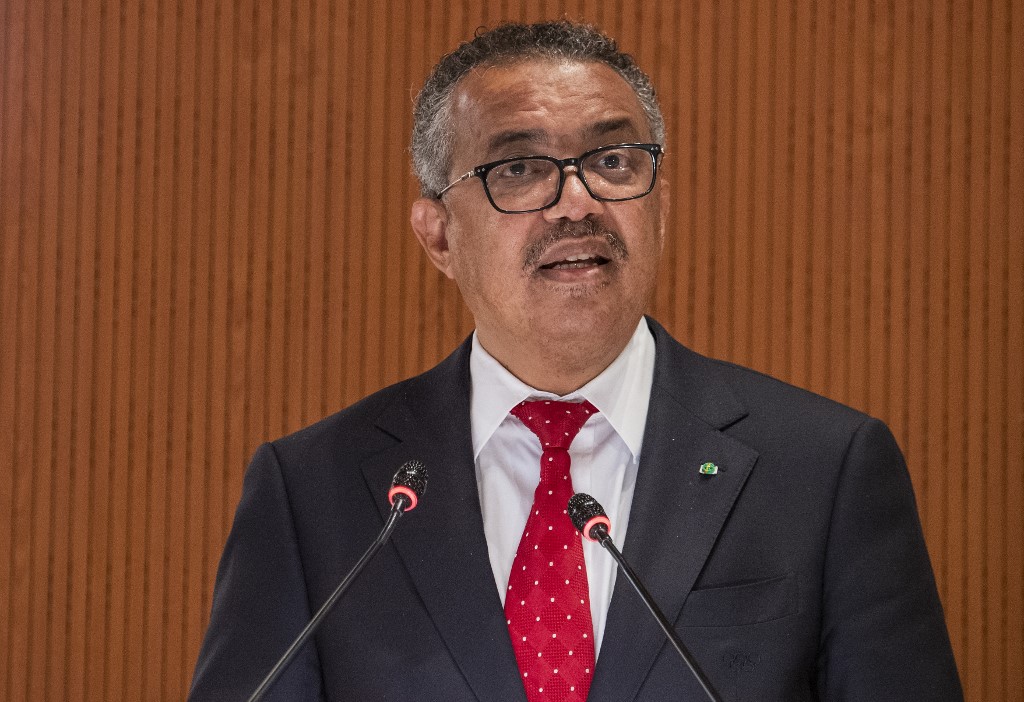 AFP
The WHO chief told member states Wednesday that he was fully committed to reforms needed to prevent sexual exploitation and abuse by staff, acknowledging more needed to be done.
The World Health Organization has been under intense pressure to make far-reaching changes following revelations in 2020 of widespread sexual abuse by humanitarian workers in the Democratic Republic of Congo.
"Things are changing," Tedros Adhanom Ghebreyesus told country representatives gathered for the UN health agency's main annual assembly.
Speaking a day after he was re-elected to a second five-year term, Tedros acknowledged that "it is not enough. We're just starting."
Tedros's first term was marred by horrifying revelations of rape and other sexual abuse by humanitarian workers as the WHO and other organisations responded to the 2018-2020 Ebola outbreak in the DRC.
An independent commission of enquiry found in a devastating report last year that 21 WHO employees were among humanitarians who committed abuses against dozens of people.
WHO's main donor countries subsequently demanded the UN agency speed up and broaden reforms.
The WHO chief, who described the commission's findings as "horrifying", apologised to the victims and presented an action plan for overhauling the organisation's prevention and response to such cases.
– 'Zero tolerance' –
On Wednesday, he stressed that the organisation was committed to rectifying the situation, and that it was a "daily issue" addressed by management.
Tedros said he himself presided over a weekly meeting of all divisions involved in "monitoring our progress based on the plan of action."
"We're on the same page on zero tolerance," he insisted, stressing that there was a "focus on prevention, focus on cultural change, focus on mindset change, focus on victims."
He also said efforts were underway to speed up investigations into complaints, which in the past have sometimes taken five years or longer.
The message had been made clear, he said, that "justice delayed is justice denied."
Tedros said work was underway to clear the backlog of cases, and that there was now a 120-day-deadline to complete probes.
Some investigations might take longer, he conceded, but in such cases, "there should be a good reason and rationale," pledging both transparency and accountability.
Russian parliament scraps age limit for soldiers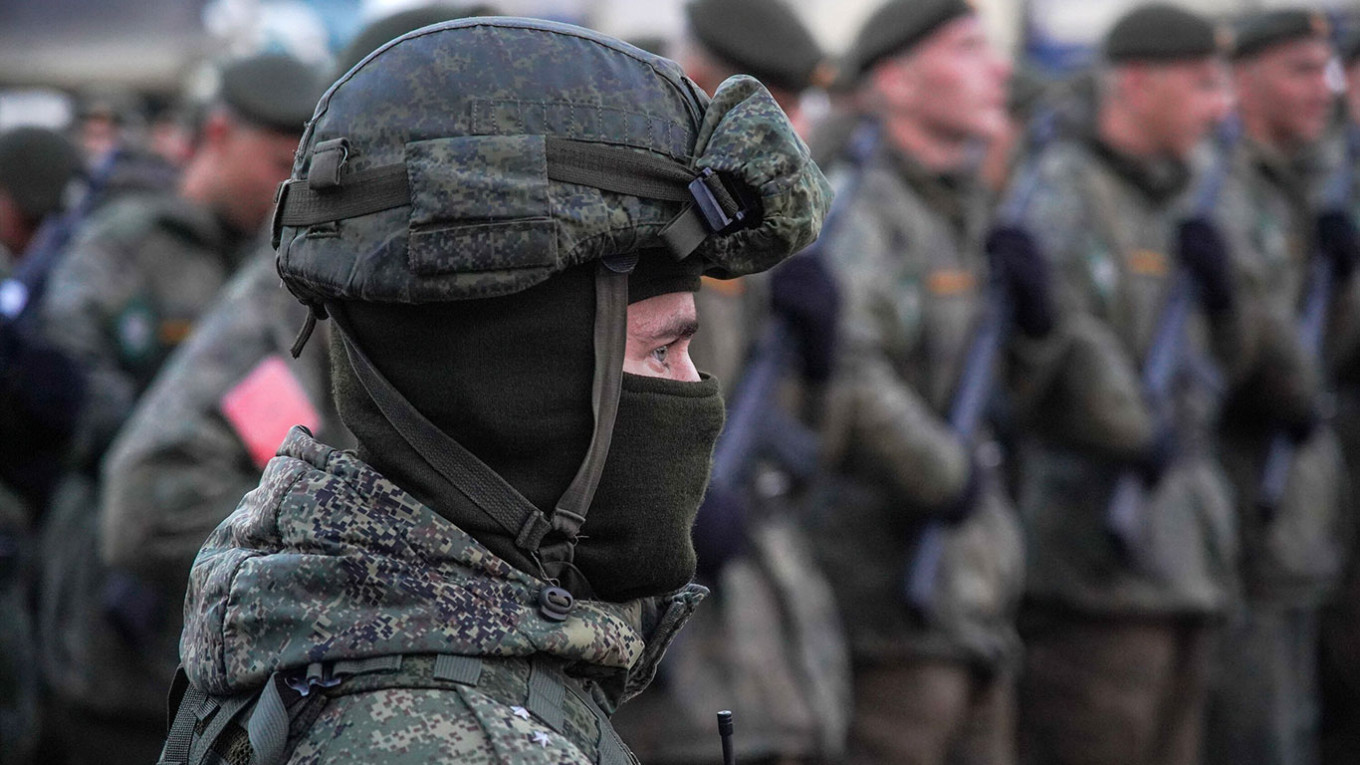 AFP
Russia's parliament on Wednesday passed a law scrapping an upper age limit for people signing up to join the army, in a sign Moscow may be looking to recruit more troops for its military campaign in Ukraine.
Under current legislation, only Russians aged 18 to 40 and foreign nationals aged 18 to 30 have the right to sign their first military service contract.
The lower and upper houses of parliament backed the bill in all the necessary readings, after which Russian President Vladimir Putin must sign it into law.
This comes as Russia has announced over 1,000 troop deaths in its military operation in Ukraine, launched February 24, and has vowed to continue fighting for as long as it takes.
"We need to strengthen our armed forces, to help the defence ministry. Our supreme commander-in-chief (Putin) is doing everything to make the army win and increase its effectiveness," speaker Vyacheslav Volodin said, as quoted on the State Duma lower house website.
The law refers to people voluntarily joining the armed forces, not young men doing compulsory national service.
"Highly professional specialists are needed to use high-precision weapons and operate weapons and military equipment" and such specialists may be aged 40 to 45, said a note accompanying the draft bill.
The note said the amendment would also help attract those in civilian professions to join the army, including medics, engineers and communications experts.
Russian Defence Minister Sergei Shoigu said Tuesday that Moscow "will continue the special military operation until all the objectives have been achieved," referring to military action in Ukraine.
Petrobras shares fall after Bolsonaro fires its boss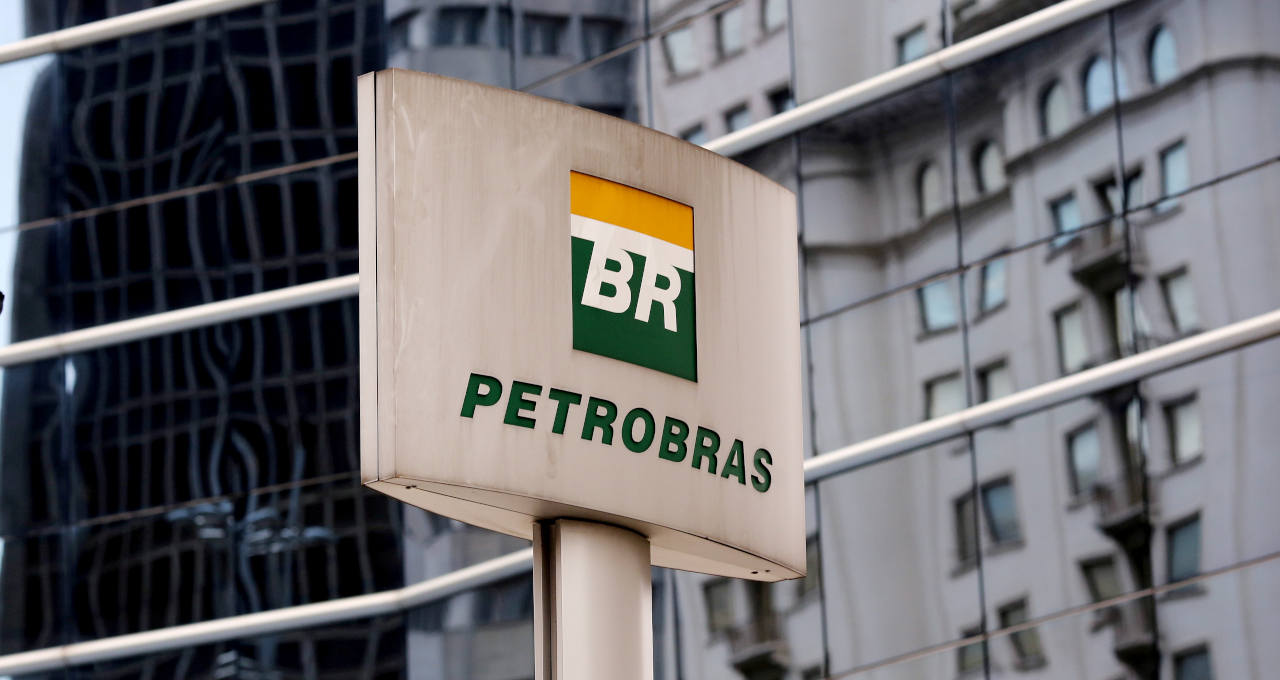 AFP
The price of shares in Brazil's state oil giant Petrobras fell Tuesday in reaction to President Jair Bolsonaro firing its boss after only 40 days on the job.
Bolsonaro dismissed Petrobras CEO Jose Mauro Coelho on Monday in a tug-of-war over rising fuel prices, which are set by Petrobras but tied to international market movement.
Petrobras shares lost more than four percent in afternoon trade on the Sao Paulo Stock Exchange, before recovering somewhat to 2.85 percent lower than Monday's worth.
The movement reflects investor concerns of a possible intervention by the State, the main shareholder in Petrobras, in its autonomous pricing decisions.
Coelho took over last month for what should have been a one-year term. He became the company's third CEO in just over a year after Bolsonaro also fired his predecessors.
Fuel prices in Brazil have risen more than 33 percent in the past year, according to official figures, driving annual inflation of more than 12 percent and hurting Brazilians' wallets in an election year.
The far-right Bolsonaro trails leftist ex-president Luiz Inacio Lula da Silva in opinion polls ahead of elections in October.
Brazil's Ministry of Mines and Energy announced Coelho's dismissal, saying the country was "experiencing a challenging moment, due to the effects of the extreme volatility of hydrocarbons in international markets."
The government has proposed for Coelho to be replaced by Caio Mario Paes de Andrade, an official in the Economy Ministry.
He must be confirmed by the company's board of directors.
Earlier this month, Bolsonaro also replaced his longtime energy minister, Bento Albuquerque, days after Petrobras reported record quarterly profits.
Bolsonaro said those profits amounted to "rape," and called on Albuquerque and Coelho to stop Petrobras from raising prices.
Petrobras went on to hike diesel prices by an additional 8.9 percent.