Mbappe says decision 'almost' made over PSG future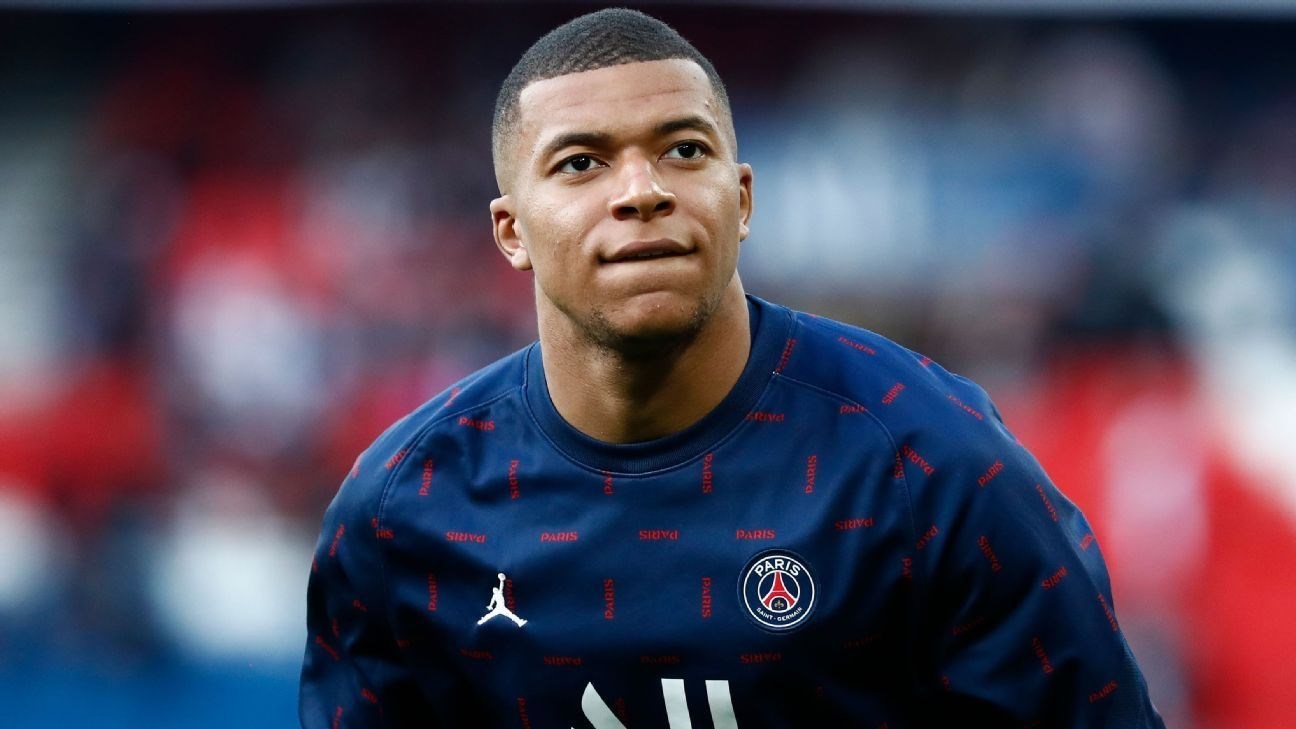 AFP
Kylian Mbappe says he has "almost" made up his mind about whether to stay at Paris Saint-Germain or leave the French champions for Real Madrid.
"Yes, yes almost" he replied when quizzed about whether he had made a choice yet after picking up his third straight best player of the season award in Paris on Sunday.
The waiting to see whether the 23-year-old moves to the Spanish capital or stays with PSG to help them in their protracted quest to land the Champions League "is almost over" he added.
He plans to "announce" his decision before France play Denmark in the Nations League on June 3.
Refusing to divulge anything further despite being given ample opportunity to do so at the awards ceremony he thanked "PSG, which enabled me to be here, my teammates and coach."
He added: "My story goes on, I keep on winning, I'm never satisfied, and that's good."
Also attending the awards dinner was his PSG captain Marquinhos whose only comment on the issue keeping PSG fans and their Real counterparts awake at night was: "I hope that next season he will win this trophy again."
Last week a French newspaper reported that the French World Cup winner had agreed in principle to remain at PSG for up to another three years.
This was quickly denied by his mother.
Mbappe has made no secret of his desire to play one day for Real, who are in the Champions League final after securing a 35th Spanish title.
But PSG, who have won the Ligue 1 title for a record-equalling tenth time but angered their hardcore supporters with their limp exit to Real in the last 16 of the Champions League, are battling to hold onto their biggest asset.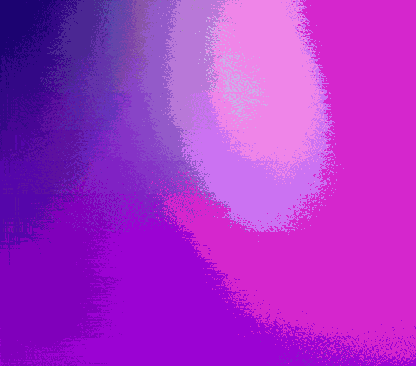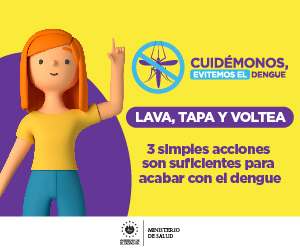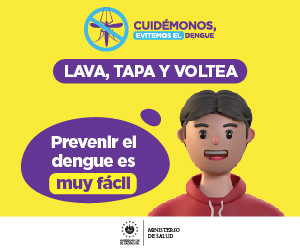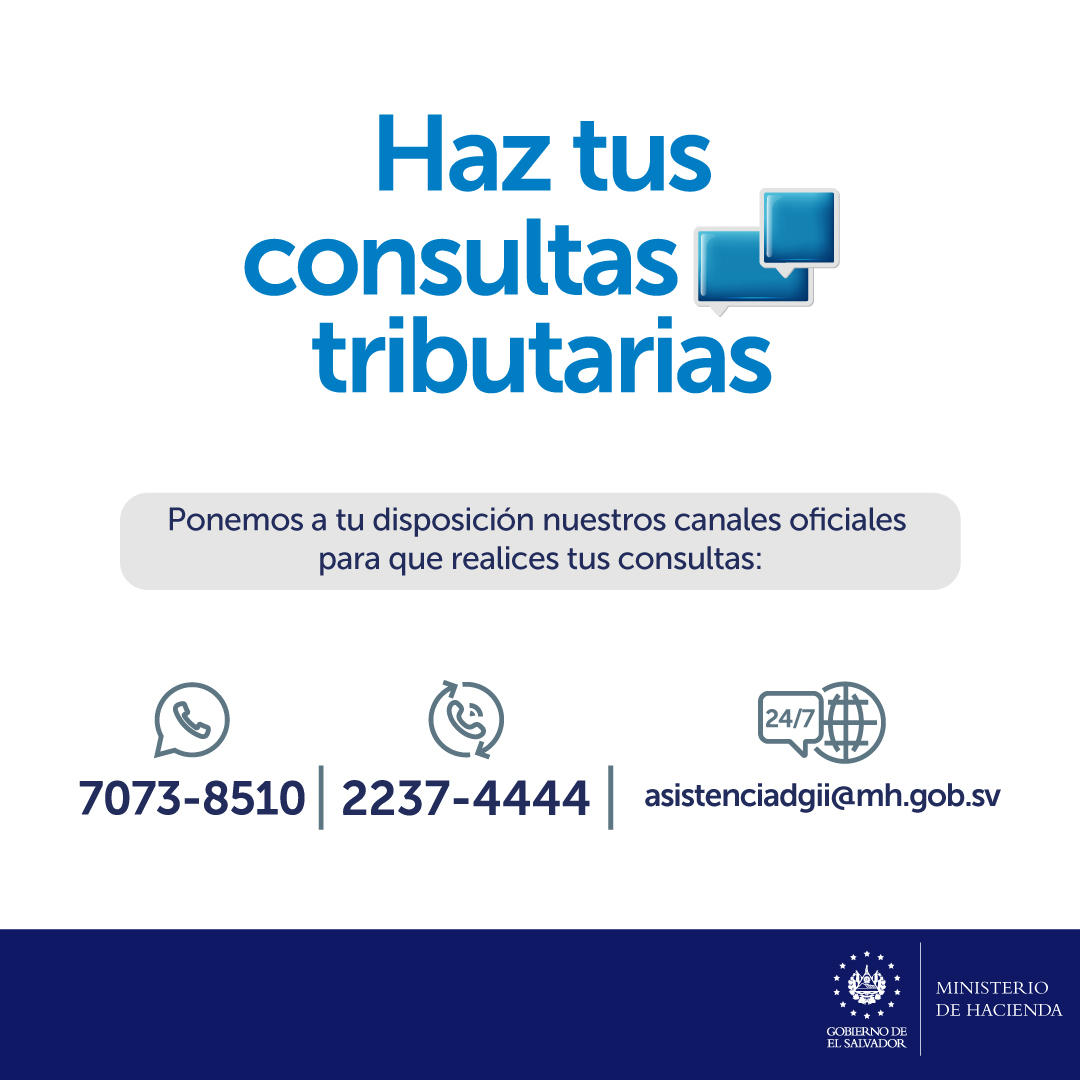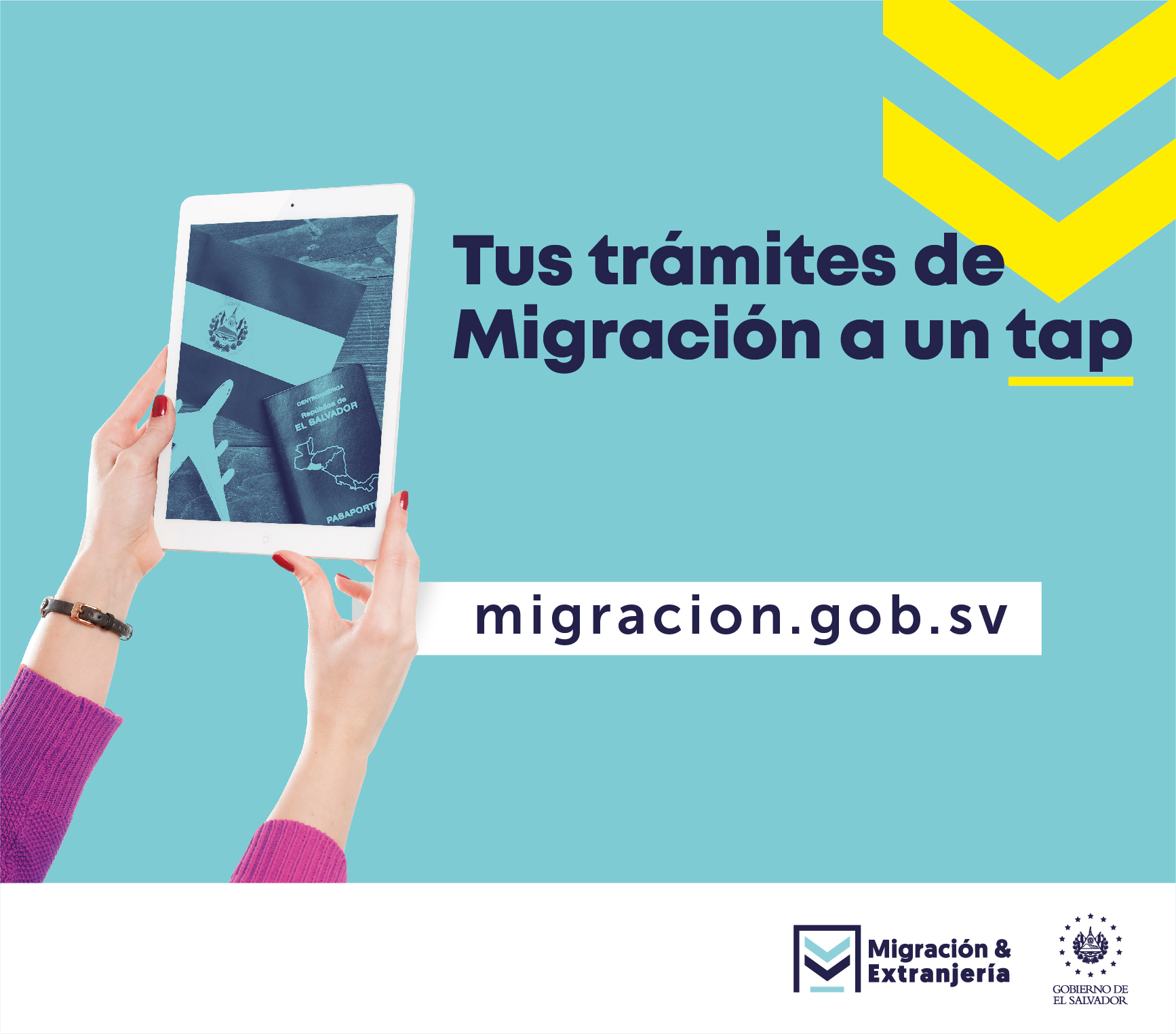 Artistic swimmer Alvarez finds peace and beauty in images of her rescue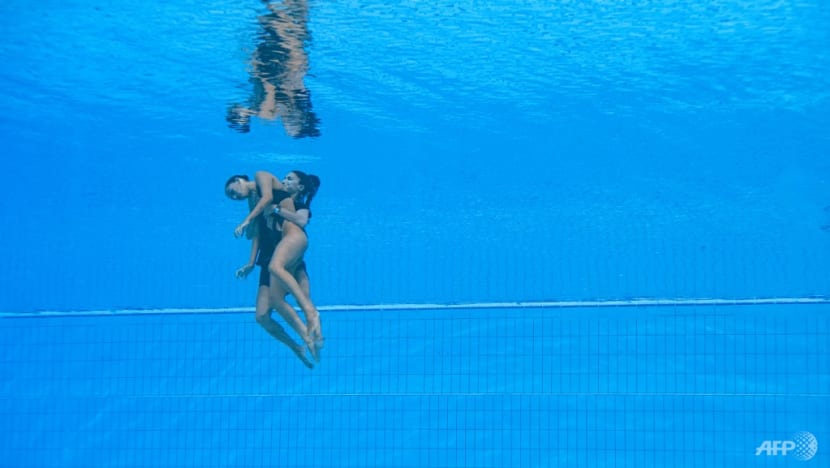 AFP
American artistic swimmer Anita Alvarez said she was "shocked" when she saw the "beautiful" AFP photographs showing her sinking unconscious to the bottom of the pool and being rescued by her coach at the World Swimming Championships.
Alvarez fainted and dropped to the bottom at the end of her individual routine and was saved by her quick-thinking coach. AFP's underwater robot camera captured astonishing images as the drama unfolded.
Alvarez, who was unconscious throughout, told Spanish media she was moved when she saw the images.
"At first I was shocked," she said.
"I didn't expect something like this to be published. But then I took it in my stride. I didn't want to look at it negatively.
"Now I think the photos are beautiful, in a way. To see me down there in the water, so peaceful, so quiet, and to see Andrea coming down with her arm outstretched trying to reach me, like a superhero."
When she saw Alvarez sinking and lifeguards standing watching, coach Andrea Fuentes, dressed in shorts and a T-shirt, dived to the bottom of the pool and dragged Alvarez to the surface.
"It was a big scare. I had to jump in because the lifeguards weren't doing it," Fuentes told Spanish media.
"When I saw her sinking, I looked at the rescuers, but I saw that they were stunned. They didn't react.
"My reflexes kicked in.
"I think she was at least two minutes without breathing because her lungs were full of water," said Fuentes, a four-time Olympic artistic swimming medallist, adding that the swimmer's heart was beating.
Alvarez said the photos also reinforced her love of her sport.
"Sometimes the most peaceful place on earth is underwater: when you sit at the bottom of the pool in silence. You feel you are weightless, you are with yourself. I love that. Sometimes I need that moment. And in the photos it all looks very natural."
The USA artistic team released a statement from Fuentes on Thursday saying Alvarez had fainted due to the effort expended during the routine.
"This happened to her once last year at the Olympic Qualification Tournament when competing her duet," said Alyssa Jacobs, a spokeswoman for the US team.
Jacobs said Alvarez could still take part in the Team Free Final on Friday.
Medvedev out as Tsitsipas reaches Mallorca semi-finals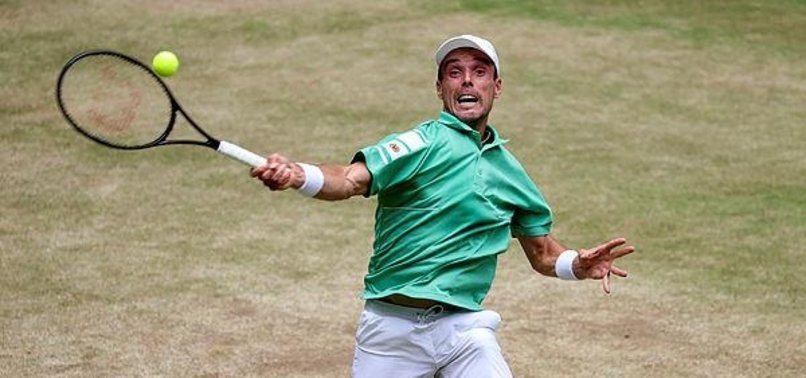 AFP
World number one Daniil Medvedev lost to Roberto Bautista Agut in the quarter-finals of the Mallorca Open on Thursday, while second seed Stefanos Tsitsipas advanced to the last four.
Medvedev was beaten 6-3, 6-2 by Bautista Agut who avenged his defeat by the Russian in last week's quarter-finals at Halle.
"I had to play very good to beat Daniil. He's the number one, the last champion here in Mallorca. He just beat me a few days ago. I played a really complete match," said Bautista Agut.
Bautista Agut broke Medvedev once in the first set and twice in the second as he earned a fourth win in five meetings with the US Open champion.
The Spaniard takes on Tallon Griekspoor or Switzerland's 303rd-ranked Antoine Bellier in the semi-finals.
The loss marks the end of Medvedev's grass-court season. He is one of several players banned from Wimbledon following Russia's invasion of Ukraine.
Tsitsipas needed three sets to get past American Marcos Giron.
The Greek saved two break points to start the final set and then broke Giron in the eighth game before completing a 7-6 (7/5), 4-6, 6-3 victory.
Tsitsipas, who has lost in the first round on three of his four appearances at Wimbledon, will play France's Benjamin Bonzi for a place in the final. He has never won a title on grass.
Jacobs to return to 100m at Stockholm Diamond League: athletics federation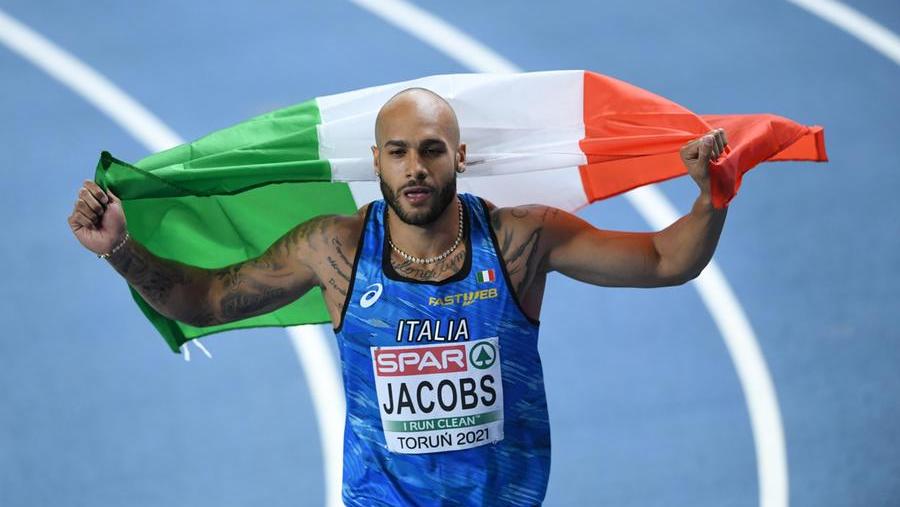 AFP
Olympic champion Lamont Marcell Jacobs will return to the 100 metres at next week's Diamond League meeting in Stockholm, Italy's athletics federation (FIDAL) said on Wednesday.
FIDAL cited event organisers in announcing that he has signed up for the Swedish event which takes place on June 30, two weeks before the start of the world championships.
Jacobs' camp then confirmed his participation to AFP.
The Italian "has gradually recovered from the muscle injury which forced him to drop out of the Eugene, Rome and Oslo Diamond League meetings", FIDAL's statement said.
FIDAL also said that Jacobs could yet take part in this weekend's Italian championships in Rieti, where he is scheduled to race the 100m on Saturday but not sure to take part.
Jacobs, a shock gold winner at the Tokyo Olympics last year, has only raced the 100m twice since his stunning triumph in Japan, both underwhelming runs at a meeting in Savona last month.
He picked up his injury at that low-key meeting on the Italian Riviera, and Jacobs had previously suggested that he might not be able to compete before the worlds held in Eugene, Oregon between July 15-24.
Jacobs made that announcement while sitting out of the Rome Diamond League a fortnight ago, allowing Fred Kerley to cruise to victory at the Stadio Olimpico.
He also had to pull out of an event in Nairobi last month with intestinal problems, missing another chance to take on Kerley after pipping the American to gold in Tokyo.