Mexico prepares to begin underground search for trapped miners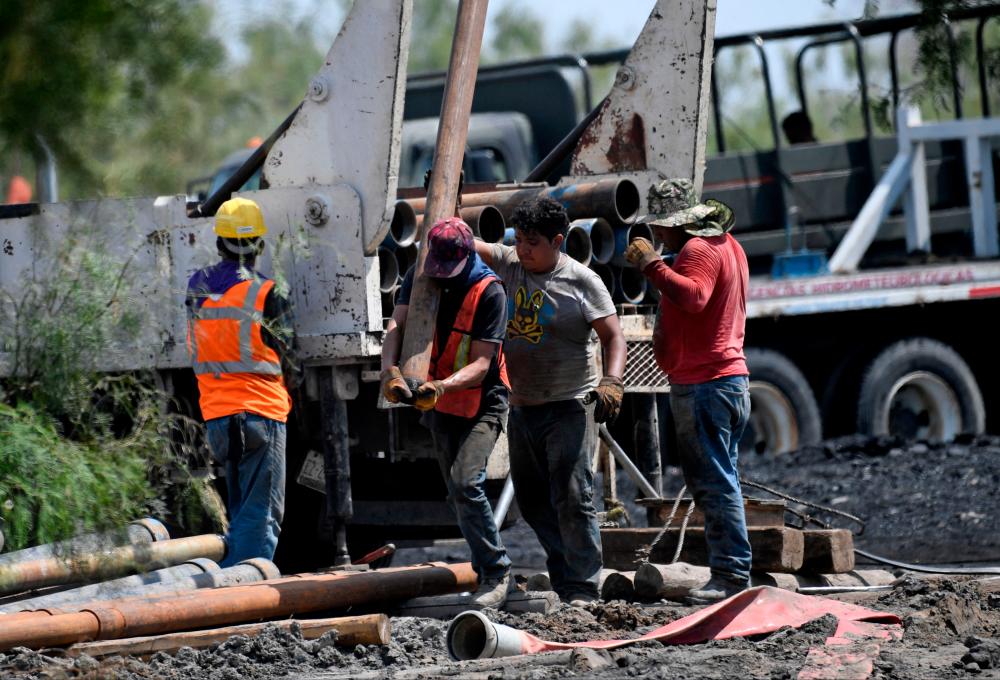 AFP
Mexican authorities said Friday they were finally in a position to begin searching a flooded coal mine where 10 workers have been trapped for more than a week, offering fresh hope to anguished relatives.
Several hundred rescuers, including soldiers and military scuba divers, are taking part in efforts to save the miners missing since August 3 in the northern state of Coahuila.
"We have all the conditions to go down there… to search for and rescue" the miners, civil defense national coordinator Laura Velazquez said by video link during President Andres Manuel Lopez Obrador's morning news conference.
But as nightfall later approached, Velazquez sounded a more cautious note, telling reporters it was unclear when the search would begin.
A specialist military team had made several more descents into one of the vertical shafts of El Pinabete mine to remove wood and other debris blocking their way, she said.
But they had not yet reached the floor of the 60-meter (200-foot) deep shaft to access the main tunnels where the workers were believed to be trapped, Velazquez added.
"I cannot even tell you for sure when we're going to enter the galleries. There's no way," she said.
Earlier Defense Minister Luis Cresencio Sandoval said that the water level in one of the three shafts that rescuers would try to enter has been reduced to 70 centimeters (27 inches), from more than 30 meters initially.
The other two shafts still have 3.9 and 4.7 meters of water.
Authorities consider 1.5 meters to be an acceptable water level to gain access to the crudely constructed El Pinabete mine.
"In any case, we're going to continue pumping… The process is slow but we don't want to take any risks," said Velazquez.
Five miners managed to escape following the initial accident, in which workers carrying out excavation activities hit an adjoining area full of water, but there have been no signs of life from the others.
– Songs, prayers –
The government's announcement on Friday morning had provided a new glimmer of hope for families that have become increasingly frustrated with the pace of the rescue operation.
"With that level (of water) you can already enter — God willing," David Huerta, the brother-in-law of one of the trapped workers, told AFP.
The 35-year-old said that he himself had dug for coal in small artisanal mines like El Pinabete for nearly 13 years before abandoning the dangerous, grueling work.
At the bottom of the vertical shafts rescuers will reach the underground tunnels where the digging takes place, and where the missing miners are probably located, Huerta said.
"Crews can go in there and search faster," he added.
Armando Ontiveros, one of the miners volunteering to help the rescuers, said there was still a chance that the workers were in a higher part of the mine above the water.
"Hopefully there's a miracle and they're out there alive," the 47-year-old said.
Relatives and friends held a candlelit vigil on Thursday night for those missing, singing and praying for their safe return.
Coahuila, Mexico's main coal-producing region, has seen a series of fatal mining incidents over the years.
The worst accident was an explosion that claimed 65 lives at the Pasta de Conchos mine in 2006.
Last year, seven died when they were trapped in a mine in the region.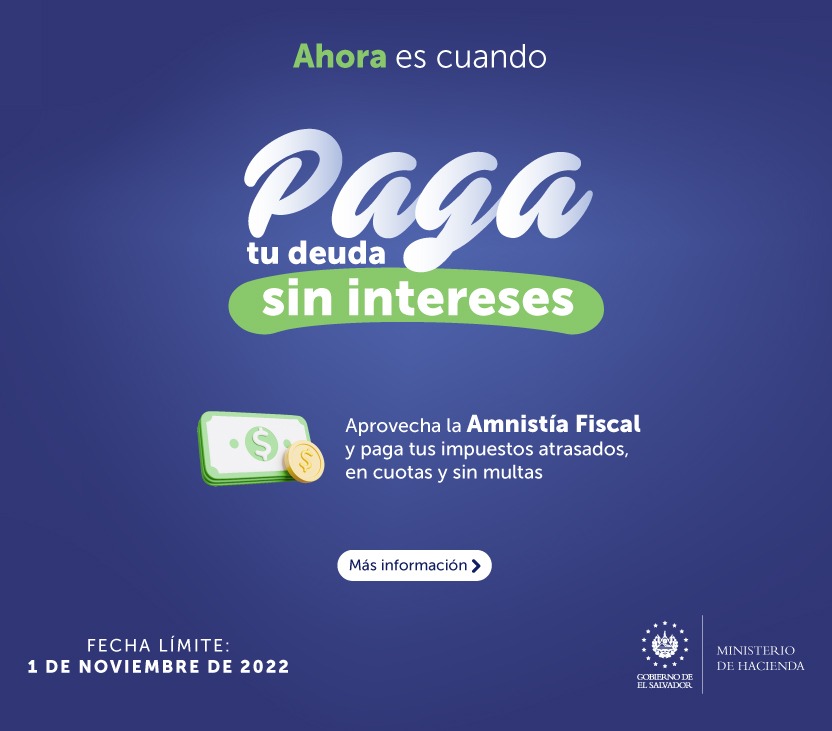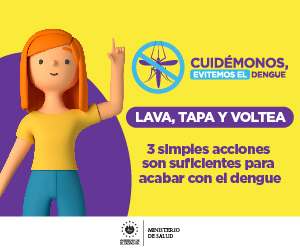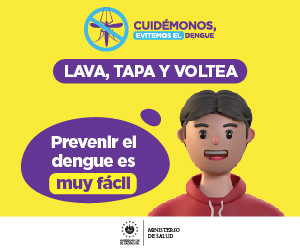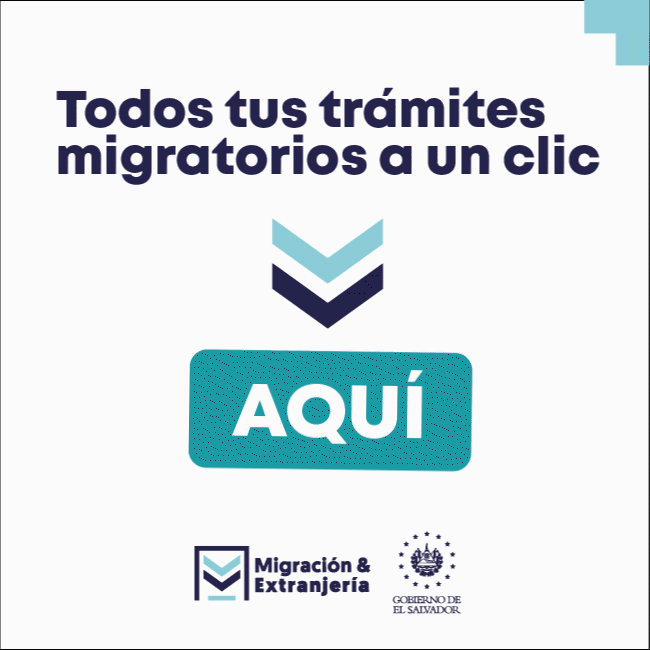 Chile's distant paradise where scientists study climate change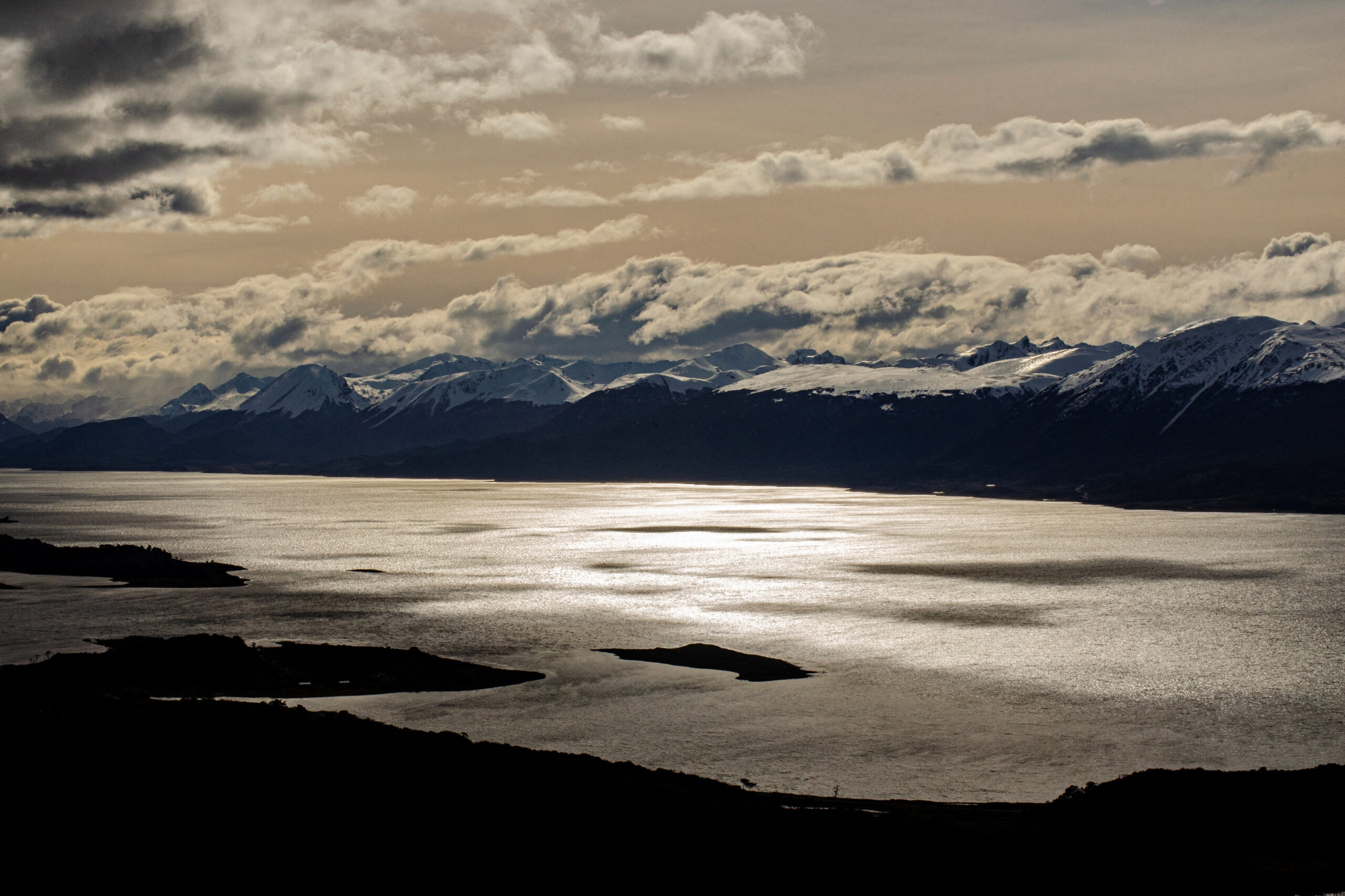 AFP | Alberto Peña
Hidden inside pristine forests in Chile's deep south, known as the end of the world, lie potential early warning signs of climate change. Puerto Williams on Navarino island, which is separated from the South American mainland by the Beagle Channel, is the world's southern-most town.
Far from the pollution that blights major urban and industrial centers, it is a paradise that provides unique conditions to study global warming.
"There is nowhere else like it," Ricardo Rozzi, director of the Cape Horn International Center for global change studies and bio-cultural conservation in Puerto Williams, told AFP.
It is "a place that is especially sensitive to climate change" as average temperatures do not rise above five degrees Celsius. This cold and windy area is the last inhabited southern frontier before reaching the Antarctic.
The ethnobotanical Omora park is home to an immense variety of lichens, mosses and fungi that scientists study by crouching down onto their knees with magnifying glasses.
In the crystal clear Robalo river, minuscule organisms act as sentinels of the changes produced by global warming. In both the park and river, the alarm bells are ringing.
Moss and lichen on the move
At this latitude — 55 degrees south — climate change has an exponential effect on flora that react by seeking out low temperatures, said Rozzi, 61. "The most obvious aspect of climate change is the rising temperatures," he said. "These lichens cannot survive" if a certain threshold is passed. To escape the higher temperatures, they move.
"In the case of (mosses) we've noticed that they have moved. Before they were between 50 and 350 (meters above sea level) and now they are between 100 and 400," said Rozzi. He says Omora has more diversity per square meter of lichens and mosses than anywhere else in the world. They also help to absorb carbon dioxide.
Another aspect is the elevational diversity gradient, an ecological pattern in which biodiversity changes with elevation.
The 700-meter high Bandera hill's biodiversity changes every 200 meters and there is a mammoth 1.5 degrees Celsius difference in temperature between top and bottom.
"We can see what changes happen in the high mountains and in the area close to the sea in a very short distance, and we can see how the temperature affects the biodiversity that lives in this river," Tamara Contador, 38, a biologist at the Cape Horn International Center, told AFP.
She studies the gradients themselves. If the height difference between gradients rises or falls on the mountain, scientists can determine whether there has been a global change in temperature. They say there has been.
Avoiding 'extermination'
"On a global level, the polar and subpolar ecosystems are the most affected by climate change, so we are in a place where climate change has a much bigger effect on biodiversity than other places," said Contador.
River organisms also form part of the alert system.
"The organisms that live here are also indicators of water quality and global environmental change," added Contador.
River organisms move about and have already increased their reproductive cycle, says Rozzi. This confirms there has been a small change to the climate in the area that could have been much greater elsewhere on the planet.
"Some insects that have an annual eggs to larvae to adulthood cycle are now having two cycles because the temperature has risen," said Rozzi.
By studying these organisms and learning from them "we can avoid crossing the threshold that brings us to the extermination of humanity and other life forms," he added.
Hurricane Orlene headed for Mexico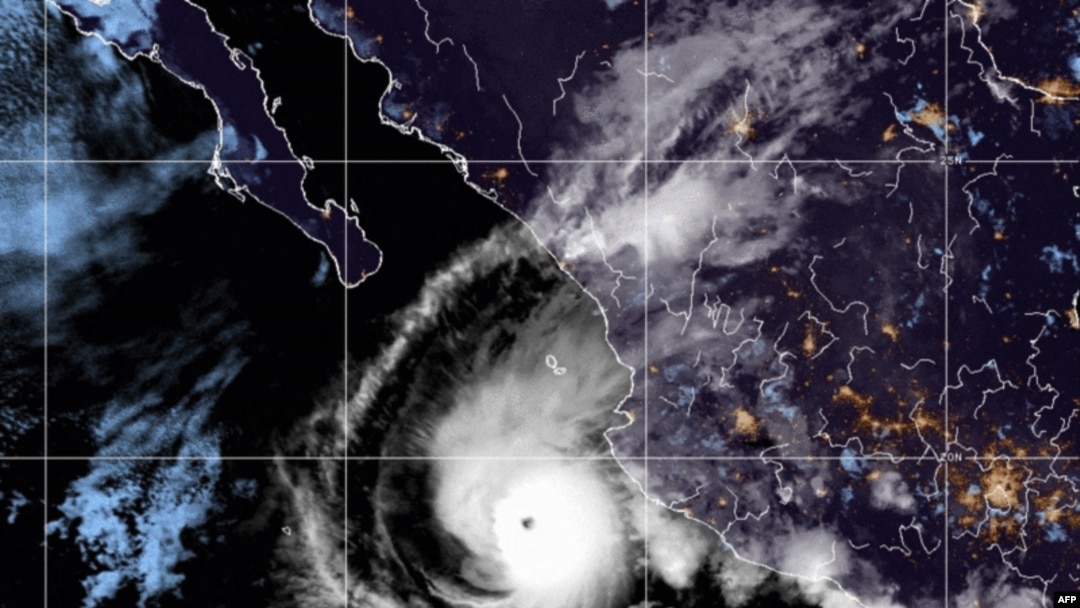 AFP
Powerful Hurricane Orlene headed Sunday toward Mexico's Pacific coast, where it is expected to make landfall on Monday night, the US National Hurricane Center said.
The storm lost some strength as it moved across the water, falling from Category 4 to 3, the agency said.
But it is expected to be a strong hurricane when it passes near or over the Islas Marias archipelago, and remain a hurricane when it reaches southwestern Mexico, the NHC said.
The NHC forecast that the storm would pass over the Islas Marias Sunday night or Monday morning, and reach the mainland by Monday night.
Mexico's National Water Commission (Conagua) predicted that the storm would be a Category 1 or 2 hurricane by the time it moves onto land.
The storm will generate wind gusts of up to 70 miles (110 kilometers) per hour and waves of up to 16 feet (five meters) on the coasts of Nayarit and Jalisco states, Conagua added, urging the inhabitants of at-risk areas to take refuge in temporary shelters.
The Ministry of the Navy has closed the ports of Nayarit and Jalisco.
Authorities are keeping a close eye on the storm's track as they mull whether to evacuate tourists from Mexican beach resorts to temporary shelters, Víctor Hugo Roldan, director of Civil Protection in Jalisco, told the press.
Tropical cyclones hit Mexico every year on both its Pacific and Atlantic coasts, usually between May and November.
In October 1997, Hurricane Paulina hit Mexico's Pacific coast as a Category 4 storm, leaving more than 200 dead.
Inconclusive vote: Brazil wakes up to four more weeks of uncertainty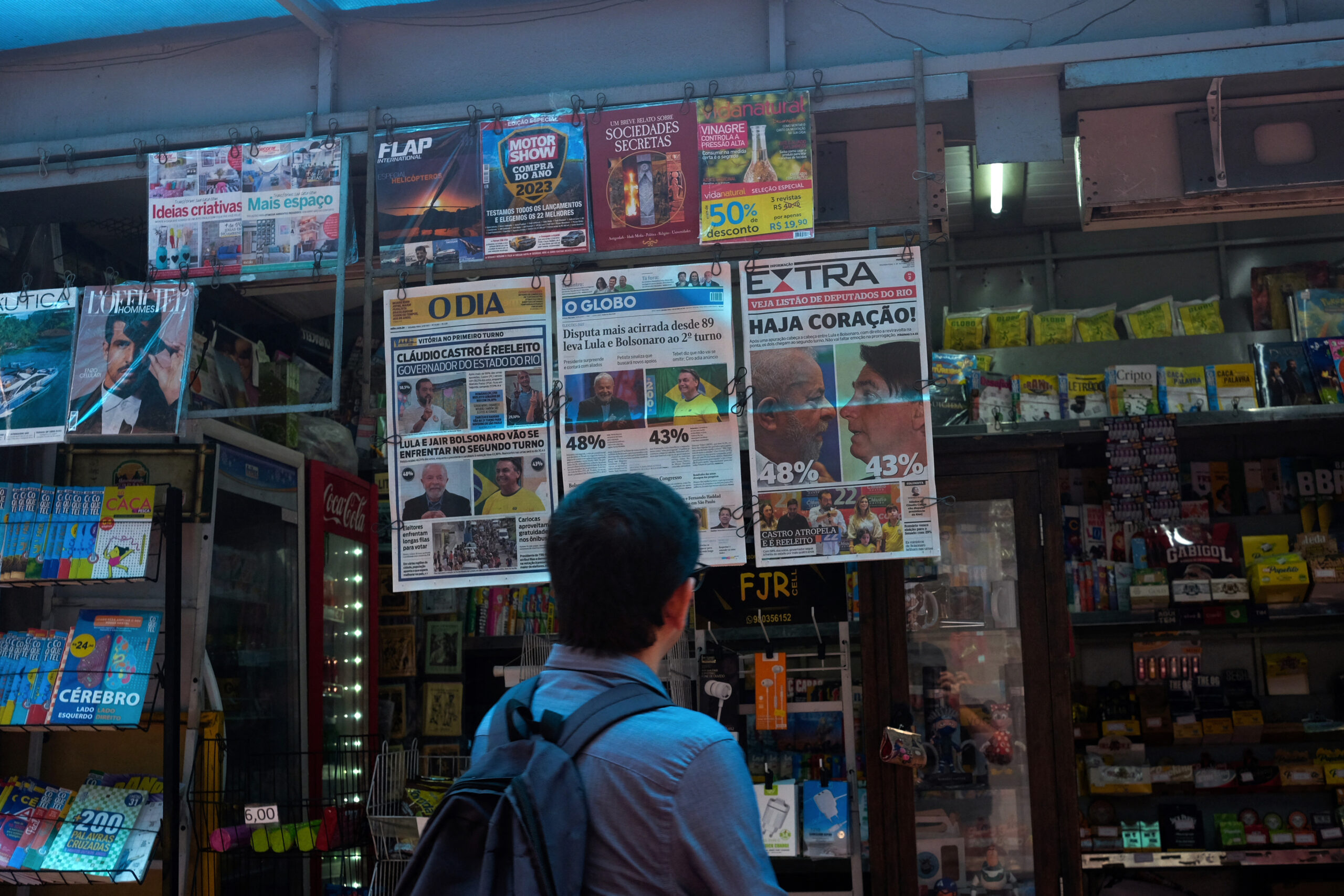 AFP | Mariëtte Le Roux
After an inconclusive first round of presidential elections, Brazilians woke up Monday to another month of uncertainty in a deeply polarized political environment and with renewed fears of unrest.
Seeking to make a spectacular comeback, ex-president and frontrunner Luiz Inacio Lula da Silva, 76, failed to garner the 50 percent of votes plus one needed to avoid an October 30 runoff against far-right incumbent Jair Bolsonaro, 67.
Lula got 48.4 percent of the vote in Sunday's first round, followed by Bolsonaro with a much closer-than-expected 43.2 percent that seemed to signal a high level of enthusiasm for his conservative brand of "God, country and family" politics.
Lula had gone into Sunday's first round with 50 percent of polled voter intention, and Bolsonaro with 36 percent.
The divisive president's surprise performance likely spells a difficult time ahead, analysts said.
"I think it will be a very stressful campaign," Leonardo Paz, Brazil consultant for the International Crisis Group, told AFP.
"Bolsonaro and Lula will come… for each other, and I think Bolsonaro will double down on… saying that the system was against him."
Bolsonaro has repeatedly sought to cast doubt on Brazil's electronic voting system and has questioned the validity of opinion polls that have consistently placed him a distant second.
Now, with real-life results seeming to bear out his claims, "more people… may believe in what Bolsonaro is saying," said Paz.
'Emboldened'
The incumbent president has repeatedly hinted that he would not accept a Lula victory, raising fears of a Brazilian version of the riots last year at the US Capitol after former president Donald Trump refused to accept his election loss.
Bolsonaro "will be very emboldened," by Sunday's electoral performance, said Michael Shifter of the Inter-American Dialogue think tank.
"It will give him some momentum because he's beaten the expectations… He will play on that the experts were wrong: 'I've got the momentum and I'll defy expectations again in the second round'."
Late Sunday, Bolsonaro proclaimed to journalists: "We defeated the opinion polls' lie."
Passions will be high on both sides for the next four weeks.
Lula's failure to pull off a first-round victory leaves Bolsonaro with "an extra month to cause turmoil in the streets," political scientist Guilherme Casaroes of the Getulio Vargas Foundation's (FGV) Sao Paulo School of Business Administration told AFP.
"Any kind of doubt that he casts upon the electoral system will work in his favor… demobilizing voters not to go vote for Lula."
This would mean hammering on Lula's flaws, including his controversial conviction for corruption — since overturned in court, but not necessarily in the court of public opinion — and the 18 months he spent in jail.
"Certainly he (Bolsonaro) is very capable of revving up his base and they could interpret that (as the all-clear) to go after Lula supporters… You can't rule it out," said Shifter.
"There's just a lot of rancor and a lot of hate and a lot of distrust and it would not be surprising if some of that leads to some unrest," he added.
Any violence, however, was likely to be in the form of isolated incidents and not organized, just like it has been so far, analysts said.
Headed for an upset?
Sunday's election outcome also suggested Bolsonaro cannot be written off.
"Lula's chances of being elected seem considerably slighter," said Casaroes.
A 'Bolsonarist' wave energized by the first-round results "will boost the president's campaign and may help demobilize the non-convinced voters of Lula."
It also means Lula will have to "court centrists and even conservatives much more aggressively during the next four weeks," said the FGV's Oliver Stuenkel, possibly hurting his standing with more radical leftist supporters.
Conversely, the disappointing result for Lula supporters might also serve to fire them up ahead of the next round.
"People that perhaps did not… vote because they thought that Bolsonaro would lose… they might go" vote in the next round, said Paz.
Added Casaroes: "Those who really care for democracy in the country will have to get off the couch. Occupying the public space against a strengthened Bolsonarism may be difficult, but it is the only way to prevent Bolsonaro's long-run authoritarian project from consolidating at all levels."