Inflation clouds 'Black Friday' kickoff of US holiday shopping season
| By AFP | John Biers |
Retailers unveiled a trove of fresh seasonal promotions Friday, as they try to coax sales from reticent shoppers whose holiday cheer has been tempered by inflation and worries over a softening economy.
"Black Friday," the unofficial start of the US holiday shopping season, announced itself with the annual day-after-Thanksgiving deluge of online promotions and early store openings.
But industry experts have been cautious about this year's prospects, in light of price pressures that have exacerbated concerns about an oversupply of goods.
A year ago, retailers faced product shortfalls in the wake of shipping backlogs and factory closures related to Covid-19. To avert a repeat, the industry front-loaded its holiday imports this year, leaving it vulnerable to oversupply at a time when consumers are cutting back.
"Supply shortages was yesterday's problem," said Neil Saunders, managing director for GlobalData Retail, a consultancy. "Today's problem is having too much stuff."
Saunders said retailers have made progress in reducing excess inventories, but oversupply will mean deep discounts in many categories, including electronics, home improvement and apparel.
Online shoppers spent $5.3 billion on Thanksgiving Day itself, according to an Adobe report early Friday, up 2.9 percent from a year ago.
Higher costs for gasoline and household staples like meat and cereal are a nationwide issue, and they do not burden everyone equally.
"The lower incomes are definitely hit worst by the higher inflation," said Claire Li, senior analyst at Moody's. "People have to spend on the essential items."
Diminishing savings
Leading forecasts from Deloitte and the National Retail Federation project a single-digit percentage rise in sales, but this is unlikely to exceed the inflation rate.
Adobe has forecast an overall holiday sales increase of 2.5 percent, less than a third of the level from last year. Besides inflation, Adobe cited higher Federal Reserve interest rates and an uptick in brick-and-mortar shopping as factors.
European countries like Britain and France have been marking Black Friday for a few years now too, but with soaring inflation, merchants there face a similar dilemma.
"Retailers are desperate for some spending cheer but the worry is that it could turn out to be more of a Bleak Friday," said Hargreaves Lansdown analyst Susannah Streeter.
US shoppers have remained resilient throughout the pandemic, often spending more than expected even when consumer sentiment surveys suggest they are in a gloomy mood.
Part of the reason has been the unusually robust state of savings, with many households banking government pandemic aid payments at a time of reduced consumption due to virus restrictions.
But that cushion is starting to whittle away. After hitting $2.5 trillion in excess savings in mid-2021, the benchmark fell to $1.7 trillion in the second quarter, according to Moody's.
Accompanying this drop has been a rise in credit card debt visible in Federal Reserve data and anecdotally described by chains that also report more purchases made with food stamps.
Mixed picture
Recent earnings reports from retailers paint a mixed picture on consumer health.
Target stood on the downcast side, pointing to a sharp decline in shopping activity in late October, potentially portending a weak holiday season.
The big-box chain expects a "very promotional" holiday season, said Chief Executive Brian Cornell.
"We've had a consumer who has been dealing with very stubborn inflation for quarter after quarter now," Cornell said on a conference call with analysts.
He added that customers are "shopping very carefully on a budget."
But Lowe's, another big US chain specializing in home-improvement, offered a different view, describing the same late-October period as "strong."
"We are not seeing anything that feels or looks like a trade down or consumer pullback," said Lowe's Chief Executive Marvin Ellison.
Consumers like Charmaine Taylor, who checks airline websites frequently, are staying vigilant.
Taylor, who works in child care, has had her travel plans thwarted due to exorbitant plane ticket prices — and she is unsure of how much she can spend on family this year.
"I'm trying to give them some little gifts," she said at a park in Harlem earlier this week. "I don't know if I'll be able to. Inflation is hitting pretty hard."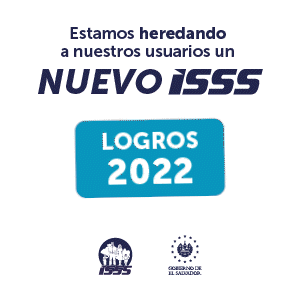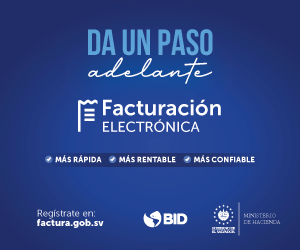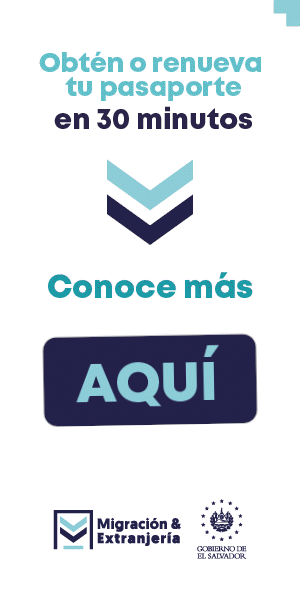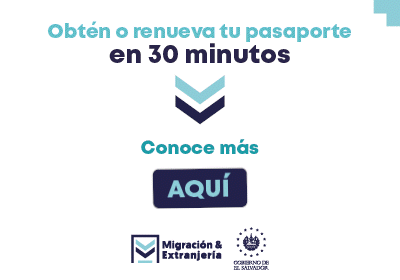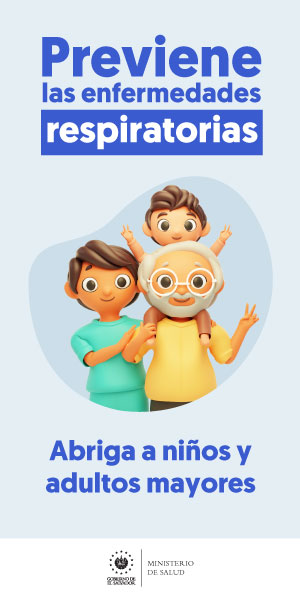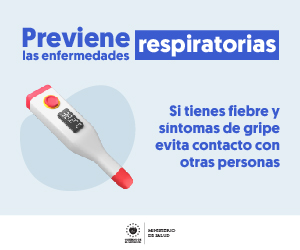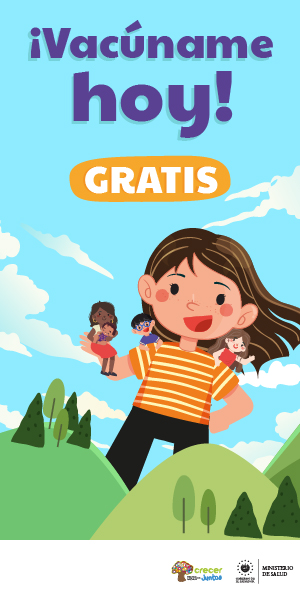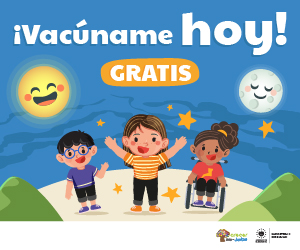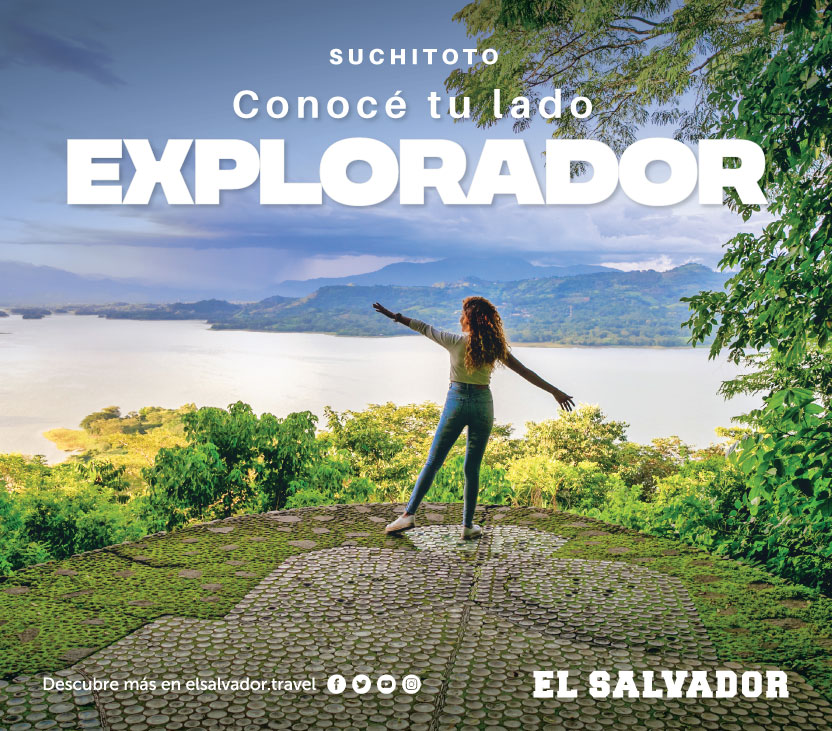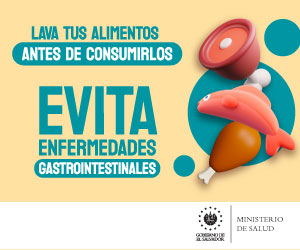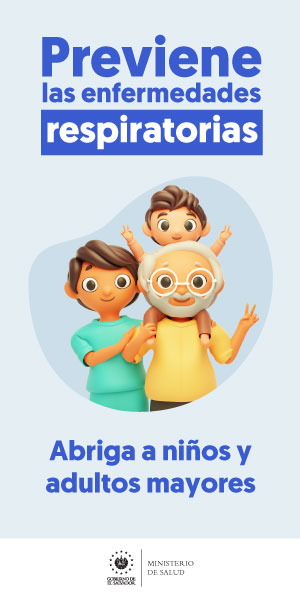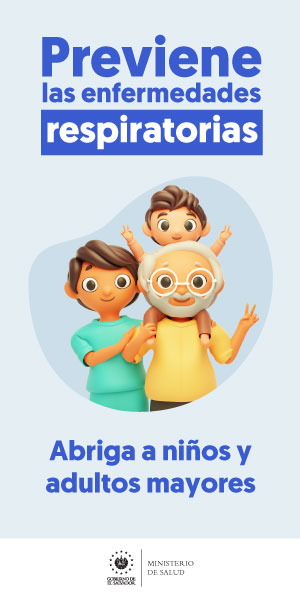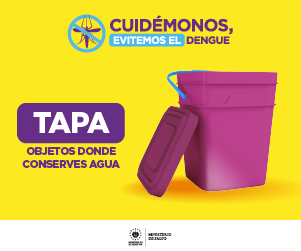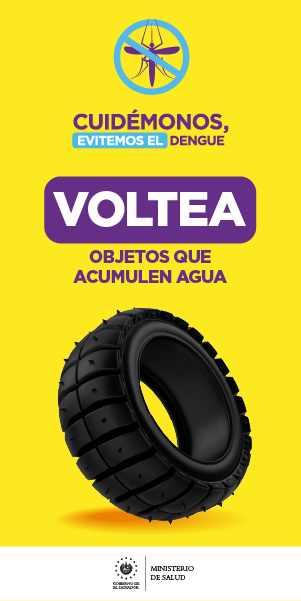 Ecuador: Lasso admits defeat in referendum, calls for unity
February 7th |
The president of Ecuador, Guillermo Lasso, admitted on Monday that the adverse results in a referendum and the election of sectional authorities held on Sunday were a wake-up call to the government, before which he called for a great national agreement to solve the demands of Ecuadorians.
The winners of these elections were the opposition parties Union for Hope, of former President Rafael Correa, and Pachakutik, of the indigenous people, according to preliminary results.
In a radio and television chain, Lasso said that beyond the results, citizens yearn for a better country with more security, better education and health, more work, better jobs and salaries.
"What happened on Sunday was a wake-up call from the people to the government and we will not shirk that responsibility."
He added that after those results the "commitment with Ecuadorians becomes even firmer" on issues such as security, job generation and expansion of social assistance, among others, while ratifying his decision to get closer to the people, to listen and to learn.
With around 50% of the votes counted, the tendency was that the "No" was imposed in the eight questions posed in the referendum promoted by the government and whose attention was focused on the issue of citizen security, in a country hit by the problem of criminality and drug trafficking.
The referendum was seen as a thermometer of the performance of Lasso, a 67-year-old banker who took office in May 2021.
"The results are dramatic for the government, because the consultation could have been an oxygen tank for a highly unpopular government," said Grace Jaramillo, of the University of British Columbia in Vancouver, Canada, in an interview with AP. He still has two years of "extremely difficult government left, with probable attempts to remove him from power".
As for the elections, Correa's party (2007-2017), obtained important results. Correa resides abroad.
According to partial results, the candidates of Union for Hope Pabel Muñoz and Aquiles Álvarez won the mayoralties of Quito and Guayaquil, respectively. In the municipality of Guayaquil they obtained a triumph leaving behind 31 years of government of the right-wing Social Christian party.
Meanwhile, Paola Pabón won the election for the prefecture (governorship) of the province of Pichincha, Marcela Aguiñaga in that of Guayas and Leonardo Orlando in that of Manabí, which are among the most important in the country.
Analyst Mónica Banegas, of the network of political scientists and director of the Haciendo Ecuador Foundation, told AP that the government is "very worn out and besieged" by an adverse political environment, in which not only the government but also the country loses because there were questions to solve institutional and people's problems.
In the central Andean highlands, the opposition party Pachakutik, also of the indigenous people, has won three prefectures and several mayoralties. The indigenous movement cornered the government for three weeks last June with violent protests to reject an increase in gasoline prices.
Three of the eight questions were related to security, including one on constitutional reforms to allow extradition of Ecuadorians wanted by other countries in criminal proceedings for drug trafficking or organized crime. The Ecuadorian Constitution does not currently allow for the extradition of nationals to face trials or serve sentences in other countries.
This was one of the questions most promoted by the Lasso government, appealing to the insecurity in the country and in a social context of fear and perception of vulnerability due to the increase in crimes.
Ecuador ended last year with a record number of murders. The 4,539 violent deaths in 2022, according to the police count, are more than double the 2,048 crimes in 2021 and, in addition, the highest record since 1990 when this type of statistics began to be counted. Only about 300 cases were solved, according to authorities.
In view of citizen disenchantment with politics and institutions, two questions sought changes in the functioning of the Council of Citizen Participation, which appoints the main control authorities such as the prosecutor, the attorney general or comptroller, and two others had to do with political parties and the composition of the National Assembly, the institution with the worst percentage of citizen approval, according to polls.
According to analyst Banegas, Lasso must now initiate dialogues with all political and social sectors, change his strategy and tune in with the needs of the majorities in order to survive the remaining two years in power, she said.
Mexico rejects U.S. reinstatement of "Stay in Mexico" plan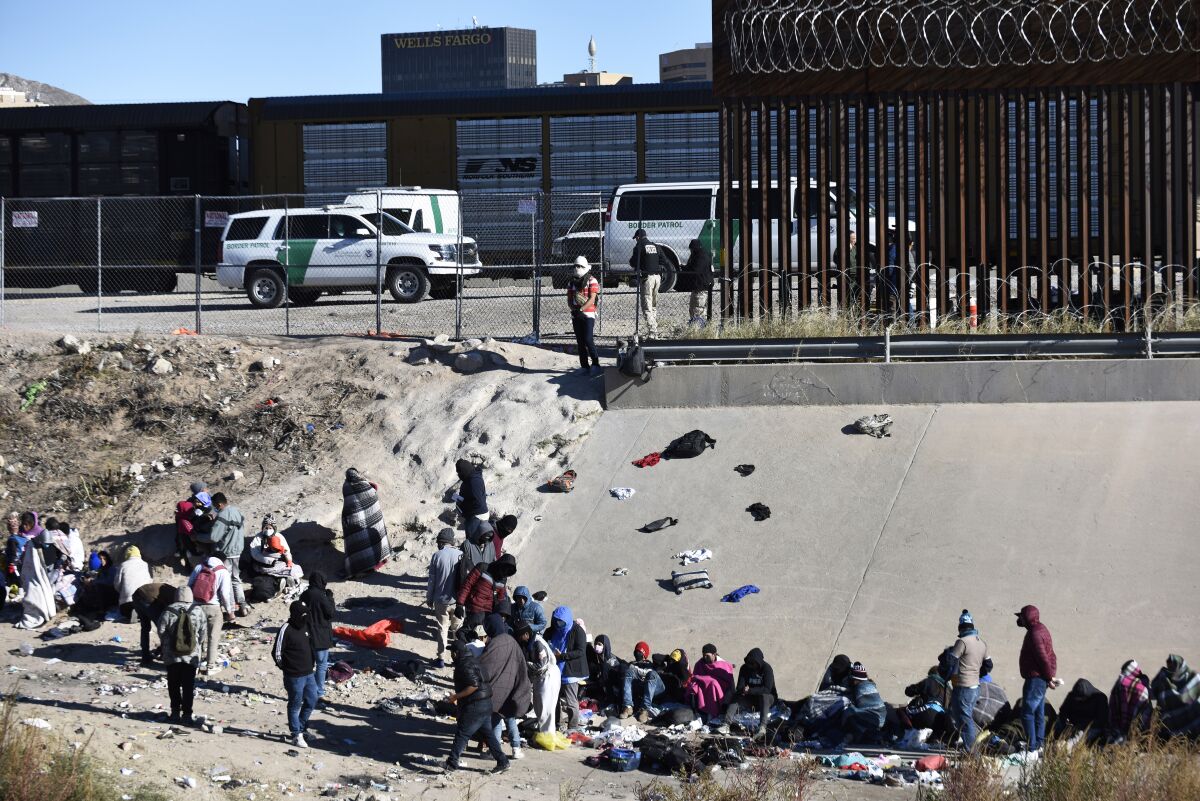 February 7th |
Mexico rejected on Monday that the United States reinstates the program for returning asylum seekers known as "Remain in Mexico", a measure imposed by the administration of President Donald Trump that the current administration of Joe Biden abolished but was forced to reactivate on one occasion by court order.
In a statement, the Ministry of Foreign Affairs said that U.S. authorities notified it of their intention to restart the return of non-Mexicans to await in Mexico while their asylum application is being examined in the United States.
The Biden administration has not made such intentions public and ended the program, but Republican politicians have litigated in court for its reinstatement. The case reached the U.S. Supreme Court, which authorized the Democratic president to put an end to the measure, but returned the matter to local courts due to certain administrative issues.
According to the Mexican press release, on December 15, 2022, the U.S. District Court for the Northern District of Texas issued a ruling forcing Biden to reactivate the "Remain in Mexico". The White House did not respond to a request for comment at this time.
The Biden administration has said it opposes the program, which has been criticized by UN agencies and human rights bodies, as it returns asylum seekers to places of high organized crime activity and where many of them have been victims of all kinds of crimes in recent years.
During the Trump administration more than 70,000 asylum seekers were returned to Mexico to await the processing of their U.S. claim there. When Biden was forced to reinstate the program, some 7,600 people were returned from December 2021 to October last year, according to Mexican government data.
That second version of the measure attempted to take a more humanitarian approach and affected a very small percentage of the tens of thousands of migrants who are returned to Mexico each month under a public health rule known as Title 42, which was imposed by Trump at the beginning of the COVID-19 pandemic in order to prevent the spread of contagions, and which Biden has maintained and expanded.
However, the current U.S. government also recently increased the number of temporary visas it grants for certain nationalities in the face of the unprecedented migration flow recorded in the last year at the country's southern border.
Venezuelan journalists reject government institute course to become reporters in three months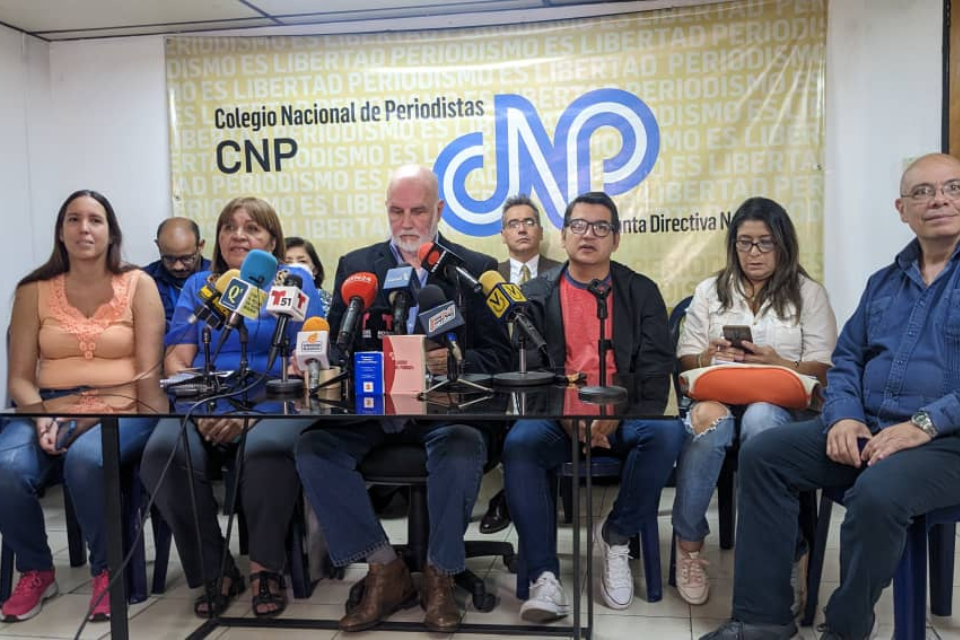 February 6th |
An educational institute of the Venezuelan government proposed a technical course for those who wanted to become reporters, which generated criticism from the journalists' union.
The National Institute of Socialist Educational Training (INCES), a public government entity that played an important role in literacy in Venezuela, began offering a three-month technical-professional training course for reporters, with a curriculum oriented to people as young as 14 years of age.
The Venezuelan journalists' union condemned INCES for offering the course, arguing that it "violates" the exercise of the profession, university studies and infringes the Law on the Practice of Journalism.
Article 2 of the Law on the Practice of Journalism establishes that to practice the profession in Venezuela a degree of "Licenciado en Periodismo, Licenciado en Comunicación Social or equivalent degree", issued in the country by a university, or a legally revalidated degree, is required, in addition to being registered in the National College of Journalists.
The president of the CNP, Tinedo Guía, said on Wednesday that the course was "withdrawn" after they requested information about its scope.
Previously, Néstor Garrido, secretary of Professional Improvement of the CNP, had urged the government to respect the legislation and, on behalf of the institution, condemned the offer because, he said, it was "misleading advertising".
The offer to train press workers "empirically" is framed in a context in which the State and its institutions seek to "de-professionalize" journalism in Venezuela, said to VOA the secretary of the National Union of Press Workers (SNTP), Marco Ruiz.
Although there were no further details, last year, the Parliament of the ruling party majority installed work tables for the revision and reform of the Law for the Exercise of Journalism.
In the absence of information, journalists and experts in the matter preferred not to speculate at that time, but agreed that the government may be seeking to grant recognition to "alternative journalists".
Since the late former President Hugo Chavez came to power, he promoted alternative reporters and community media, considered a "banner of the Bolivarian Revolution". The initiative has been catalogued by different sectors as a way to promote government propaganda.